Donate by Mail
Please make checks payable to University Corporation, SF State. For endowment gifts, make checks payable to SF State Foundation. Mail checks to University Advancement, 1600 Holloway Avenue - ADM 154C, San Francisco, CA 94132
Donate Online With a Credit Card
You can make a pledge, donate any amount, or set up a monthly recurring gift. Gifts made by credit card are subject to processing fees.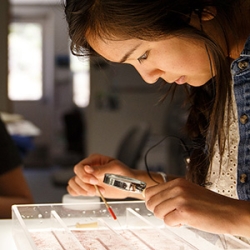 Matching Gifts
Many employers will match their employees' charitable contributions, doubling or even tripling donations.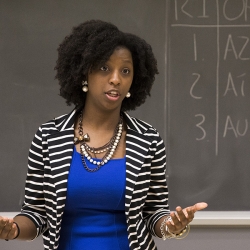 Stocks and Bonds
By giving stocks, mutual funds, or bonds you may avoid paying substantial capital gains taxes and can deduct the full value of your gift from federal taxes.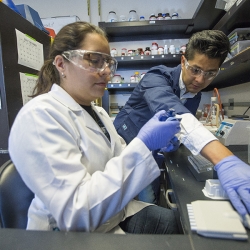 Real Estate and Appreciated Assets
We welcome donations of your real estate and other appreciated assets, such as fine art. We'll help guide you through any liquidation arrangements, including handling all the sales if you prefer. Real estate and appreciated assets may be donated outright as well as through planned giving. Please contact our resident experts in these matters, Thomas A. Mullaney, Esq., & Steve Kelton, directors, at (415) 338-7460 or giftplan@sfsu.edu.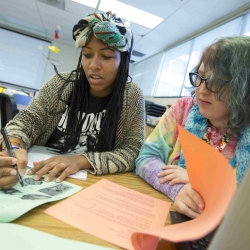 Wire Transfer
To make a gift to San Francisco State University via wire transfer, and to obtain the appropriate forms with ABA routing numbers and account information, please contact the Office of University Development at (415) 338-1042 or email develop@sfsu.edu.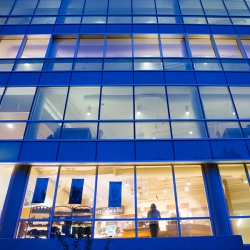 Planned and Estate Gifts
Planned gifts are attractive to SF State alumni and friends who live in areas where real estate appreciation has increased over the last few decades. It's also possible to establish an annuity or other income-bearing arrangement that actually benefits you and possibly your heirs, and at the same time benefits SF State!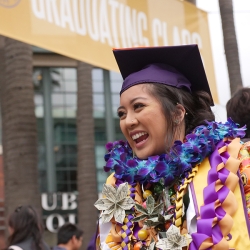 In-Kind Gifts
The value of a gift-in-kind is tax-deductible and may include a wide range of tangible personal property such as furniture and equipment, personal libraries, etc. Call (415) 338-1042 or email us, and we'll help match your potential donation with a particular need at SF State.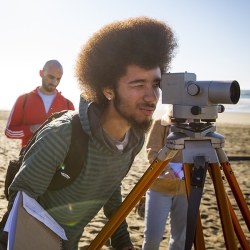 Corporate and Foundation Support (CFR)
Types of General and Named Funds:
All of the giving opportunities below may be funded with outright gifts, bequests, or other types of planned gifts.  All are fully tax-deductible. 
For more information see below, send an email, or call (415) 338-1042.
The current use of gifts to the University Fund, along with unrestricted endowment donations, enables San Francisco State University's leaders to anticipate and respond to the many challenges and opportunities on the horizon. Similar funds, often known as "Dean's Funds," are available at the college level, as well as department and program discretionary funds.
The diverse student body at San Francisco State University includes many students who are the first in their families to attend college. Making the University accessible through scholarships to students in need is a priority for the University. There are many established scholarship funds to support, from athletics to general needs. Many of our scholarships are endowed funds that grow over time to keep pace with the economy and rising tuition and fees.
In addition to supporting existing scholarship funds, some donors choose to establish newly named scholarship endowments. Currently, a $200,000 endowment will generate enough income to cover most of a student's annual tuition, fees, and some living expenses. $25,000 is the minimum donation to establish any named endowed fund. Email us to inquire about creating or funding a scholarship.
You may direct a gift to a particular student's tuition, however, paying tuition is not considered a charitable gift.  However, there is a way for you to be involved in the selection of scholarship recipients based on objective application criteria.  By establishing an endowed scholarship, you will be provided with an option of participating on the scholarship committee which will select eligible students. 
How can I name a scholarship?
The assistance helps students focus on their studies and reduces the number of outside jobs they work, which can have a negative impact on graduation rates.  One $1,000 scholarship equals 61 hours of minimum wage work.  To attract more scholarships, the University encourages alumni and friends to name these funds. Given students' needs, the minimum to endow a named scholarship fund is $25,000 -- however you may "adopt a student" by naming an annual current fund scholarship with a minimum donation of $5,000. 
May I pay my donation over a period of time?
Yes, pledged gifts are gratefully accepted and the University will make it easy by sending you pledge reminders at your request. Two- to three-year pledges are encouraged, and up to five years are allowed for $25,000 or more gifts.
Will I find out who received the scholarship I provide?
Yes, if you would like this information, provided your donation is at the minimum level required to establish a named fund (see above).  While some donors prefer to remain anonymous, and we work hard to ensure this for those who do, we encourage donors to let us publicize their identities to inspire others.  Donors who identify themselves also have the opportunity to learn about the beneficiaries of their generosity.  The University has scholarship and donor relations offices that work with scholarship recipients to assist them in personally acknowledging donors.  Also, the University and several colleges have launched annual scholarship dinners where recipients and donors might meet and mingle. 
An endowment to establish a named scholarship, chair, fellowship, or a fund to perpetually strengthen any program at the University, ensures that SF State will continue to achieve its objectives -- especially the ones about which you care most. With the perpetual income generated by your named endowment, you will influence the future through the graduates shaped by your visionary generosity.
Your contribution to an innovation fund will make invaluable joint student-faculty research for undergraduates possible. This research is one way SF State distinguishes itself, as well as in research on the graduate level. Innovation funds encourage our scholars to open new vistas in teaching innovations, curriculum development, and applied research.
With a minimum contribution of $25,000 from a current interest-bearing account and/or as an endowment, through your named Donor Advised Fund you can decide annually what you would like to support at the University.  It's a creative and easy way to get more involved personally to help SF State fulfill its mission. 
Honor someone special, as either a living tribute or a memorial, by making a gift in his or her name.