The Lam Family College of Business at San Francisco State is San Francisco's public business school. We embrace the area's rich diversity and provide access to professional success through high-quality teaching, innovative and relevant courses, discipline-based and pedagogical scholarships, and engagement with the academic and business communities. 
Accredited by the Association to Advance Collegiate Schools of Business (AACSB) International since 1964, the Lam Family College of Business at San Francisco State University provides high-quality business education to a diverse learning community through innovative teaching, research, and support. We are one of just five percent of all business schools worldwide that meet the rigorous standards for this accreditation.
Our commitment to sustainable business, diversity, social justice and global partnerships echoes our core philosophy of responsible leadership. Our College prepares students to succeed in an economy that is global in nature. As one of the top-ranked public universities, we have been recognized worldwide for our investments in diversity, social responsibility, and visionary academics. We aspire to be one of the best public urban business schools by applying sustainability and ethical perspectives to our understanding of business practice, global leadership, innovation, the economy, and society.
Our Graduate Business Programs, conveniently located at the San Francisco State University Downtown Campus in the heart of San Francisco, educates leaders for careers in the growing innovative industries of the dynamic Bay Area and global marketplace.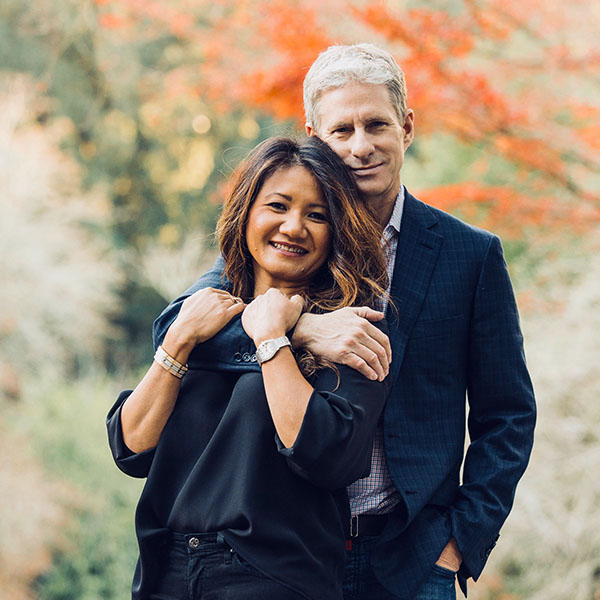 Alumnus Chris Larsen (B.S., '84), wife Lyna Lam, and Rippleworks have partnered together to generously donate $25 million to SF State's College of Business. 
The Chris Larsen and Lyna Lam Funds for the College of Business will inspire innovation, entrepreneurship, and financial technology education. Read about Chris' voyage from being first in his family to attend college to one of the world's most iconoclastic business leaders.
Q&A: Meet Dr. Eugene Sivadas, the New Dean of the Lam Family College of Business
Dr. Eugene Sivadas became Dean of the Lam Family College of Business in July 2020. Read about his vision for growing the college and making it a "laboratory for creating a new kind of business school."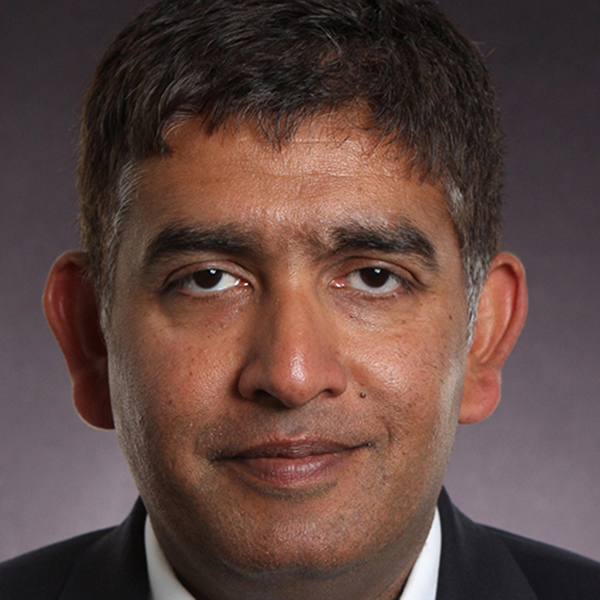 Lam Family College of Business Impact Stories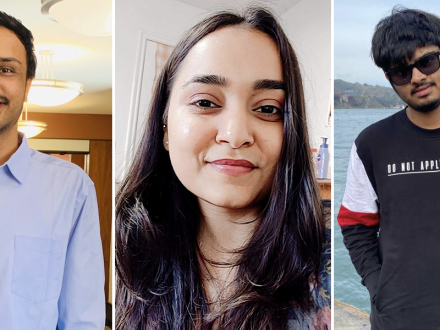 Students' app for first responders wins top prize at University pitch competition
First responders might have a new partner on the way thanks to a team of forward-thinking San Francisco State University students.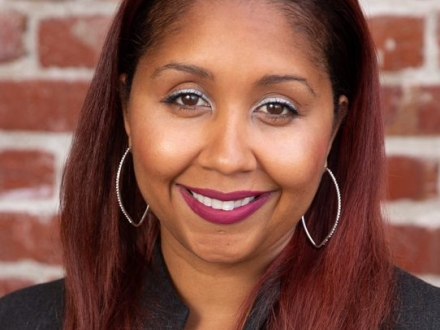 Student Spotlight: Terah J. Lawyer
Now a student in the LFCoB, Terah Lawyer was formerly incarcerated for 15 years. The scholarships she has received have helped her persist in her education and start a new life after prison.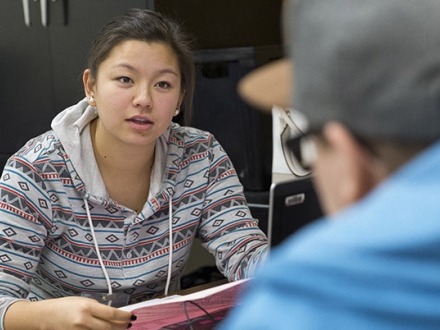 SF State Program Helps Community Members File Taxes
VITA offers free tax return preparation services to individuals with low incomes, the elderly, those with limited English proficiency and individuals with disabilities.
Lam Family College of Business Funding Initiatives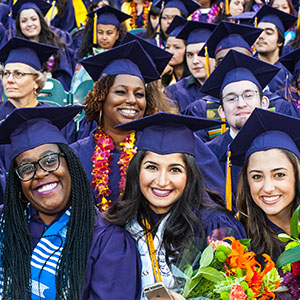 Scholarships can make the difference in students being able to buy textbooks, pay for tuition, or even stay in college.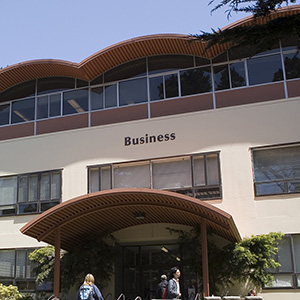 Lam-Larsen Initiatives & Centers
An innovative set of programs, research projects, workshops, speaker events, and other activities designed to have a transformational impact on the students, faculty and staff at the college and University.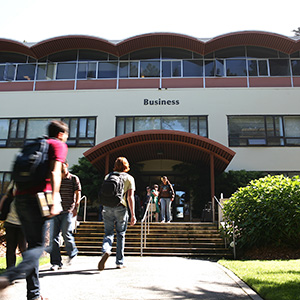 Center for the "Language of Business"
The Center will become a central hub for accounting students, faculty, alumni, and industry professionals to collaborate together.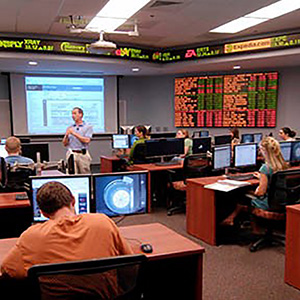 Trading Room & Student Investment Fund
The stock trading room provides students with an opportunity to gain valuable real-world hands-on experience.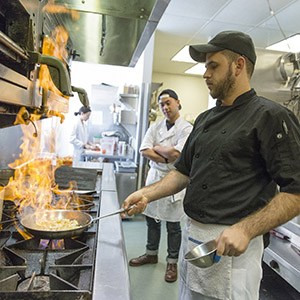 Institute for Wine, Food & Restaurant Management
The Institute will coordinate education, research, and applied learning across the fine food, restaurant, and wine industries.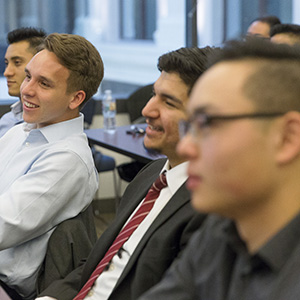 Business Enterprise &
Engagement Center
The Center will provide career development resources, internship opportunities, faculty-led consulting engagements and student conferences.
For more information about donating to the Lam Family College of Business, contact:
Marcelyn Brogan Potter ( She/Her/Hers )
Senior Director of Development
Lam Family College of Business