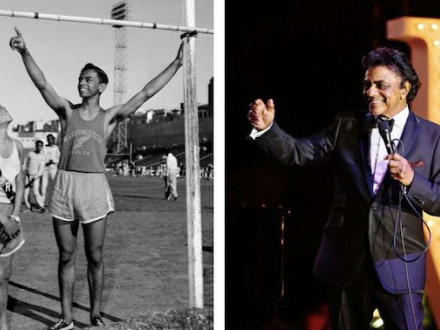 Johnny Mathis — yes, the singer — was a track star. 70 years later, he's still giving back
Singer Johnny Mathis, SF high-jump champion in the 1950s, has supported SF State track & field for more than four decades. Read the San Francisco Chronicle profile of him.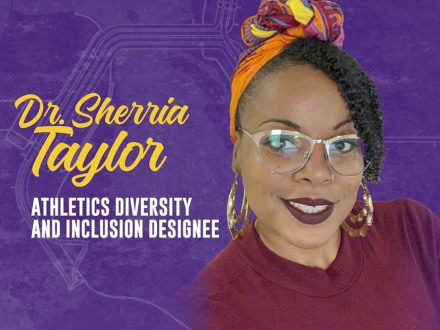 Dr. Sherria Taylor joins SF State Athletics as Athletics Diversity and Inclusion Designee
"I am thrilled that Dr. Taylor has agreed to join us in this vital role as our ADID," said Director of Athletics Stephanie Shreive-Hawkins. "I am so grateful that her intelligence, passion, and support will be spread to our student-athletes, coaches, and staff."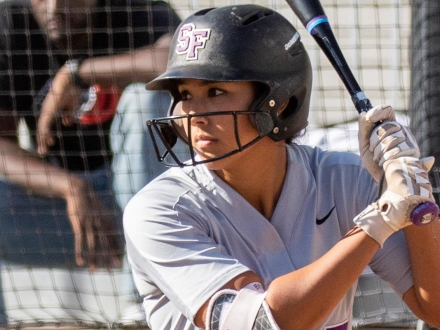 Student Spotlight: Brylynn Vallejos
"Scholarships have been a very big help for me, especially coming from out of state. It helps me pay for my tuition and living expenses in San Francisco. It also helps with our team in general like how we get our equipment and our ability to keep our field nice and playable. It ensures our sport can be played and run smoothly."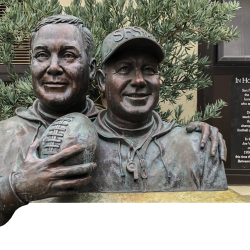 Gator Gridiron Club Launches $150,000 Campaign for Student-Athlete Scholarships
Vic Rowen (1919-2013) was the esteemed head coach of San Francisco State University's football team from 1961-1989. His early tenure established SF State as a West Coast football powerhouse.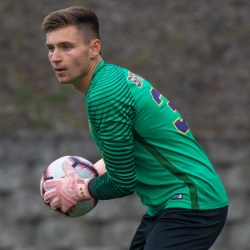 Student Spotlight: Peter Swinkels
A Gator soccer player/goalie, senior Peter Swinkels has been a pivotal member of the soccer team since first arriving as a freshman in 2018.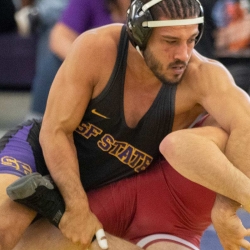 Student Spotlight: Maxamillian Schneider
"The opportunity of being awarded this scholarship changed my life and made me able to come to SF State to get a degree."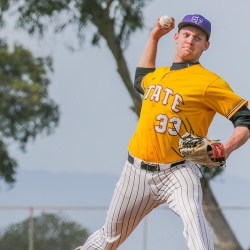 Student Spotlight: Jordyn Eglite
"The coaches and the whole Athletic department really make it feel like a community here. The coaches recognize everybody is different and they are open to teaching and coaching in ways that can help everyone."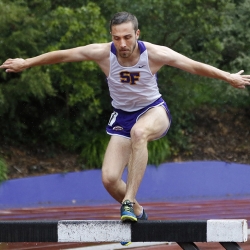 Jake Garrissere wins SF State Track and Cross Country Mike Fanelli Scholarship
Jake chose to attend SF State over other offers because of the camaraderie that he observed: "There was something about the team dynamics here at SF State. Everybody really got along and loved to be a part of something bigger than themselves, versus at other schools where it felt much more individualistic."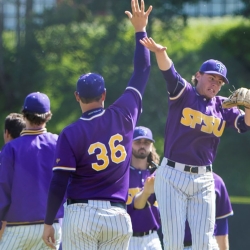 Kritsch Becomes SF State Baseball's First Academic All-America ® SelectionKritsch Becomes SF State Baseball's First Academic All-America ® Selection
San Francisco State baseball player Jackson Kritsch has been named to the 2018 Google Cloud Academic All-America® Division II Baseball Second Team, as selected by the College Sports Information Directors of America (CoSIDA).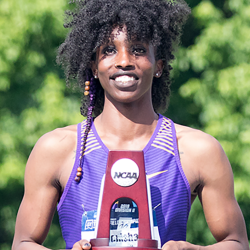 Student Spotlight: Monisha Lewis
"Monisha had a very long and difficult road to achieve her success, but her determination and commitment has paid off," said Head Coach Kendra Reimer. "She is a leader and role model to the other women on the team. We are so proud of everything Monisha has accomplished this year."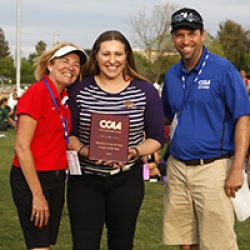 Supporting Athletics: A Win-Win
If there's one lesson sports teaches, it's this: You can't win alone. You need a strong team behind you. And backing SF State's student-athletes are supporters like Judy Marcus (B.A., '62).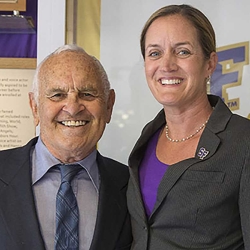 SF State alumnus Ronnie Schell, TV actor and comedian, honored for support of Gator Athletics Scholarships
Read about distinguished TV writer, alumni and donor Ronnie Schell (B.A., '58)