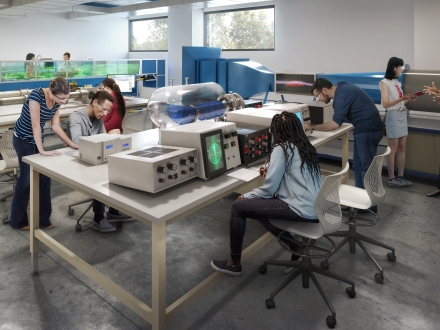 Gilead Foundation Awards SF State $3.5 Million for Future Science Building
The historic grant will support STEM facilities and students, providing labs with state-of-the-art equipment and furnishings to train students in essential skills for biopharma, biotech and engineering careers.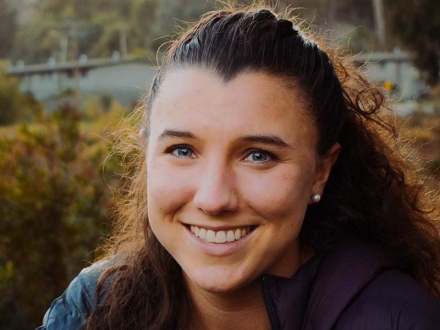 Scholarship student receives Fulbright award
Triana Anderson received the prestigious award to continue her thesis research using tree cells to study climate change.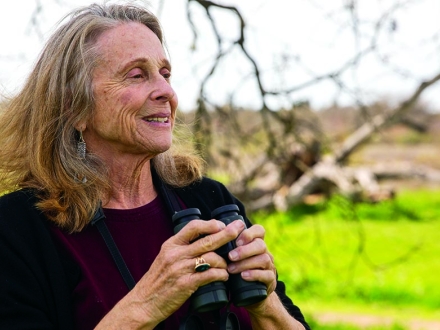 Donor Profile: Jan Randall
Professor Emerita Jan Randall wants to make sure that today's female scientists don't have to endure the same sexism as she did in her career as a scientist and educator, which has led her to include a gift of $1 million to SF State in her will. 
PAST COLLEGE OF SCIENCE AND ENGINEERING (CoSE) STORIES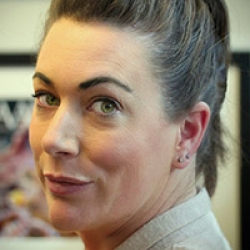 Robyn Crook, associate professor of Biology, wins grant to study groundbreaking neuroscience
San Francisco State University Associate Professor of Biology Robyn Crook has been named an Allen Distinguished Investigator (ADI) by The Paul G. Allen Frontiers Group, a division of the Allen Institute.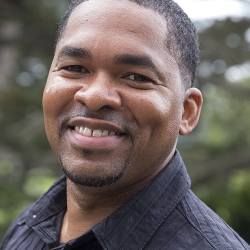 Teaster Baird Jr. named American Society for Biochemistry and Molecular Biology Fellow
Being honored as a fellow of a scientific society is a big achievement for any researcher. Few, however, can say they were the first to be recognized by such an organization.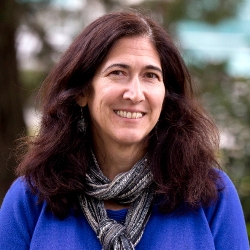 Dean Carmen Domingo Q&A
After more than 20 years as a faculty member in the Department of Biology, Carmen Domingo, Ph.D. was appointed Dean of the College of Science and Engineering in March 2019. She is the first female to hold the office in the college's history. Read more about her accomplishments.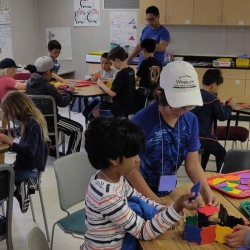 SF Math Circle Program Makes Math Fun and Accessible for Students and Teachers
The Dutch mathematician Edsger W. Dijkstra once said, "There should be no such thing as boring mathematics." But unfortunately, in many classrooms, there is. San Francisco State University's SF Math Circle is taking decisive steps to change that by providing engaging and interactive after-school math workshops for elementary and middle school students. Read more now.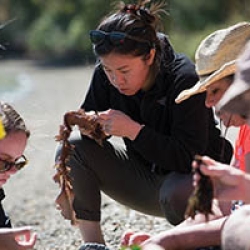 As Climate Change Looms, SF State's Estuary and Ocean Science Center Monitors the Health of the Bay
"Paradise Drive" is the name of the road leading to San Francisco State's Estuary and Ocean Science (EOS) Center. It lives up to the name, meandering along the northeastern edge of the Tiburon Peninsula with forest on one side and clear views of the San Francisco Bay on the other.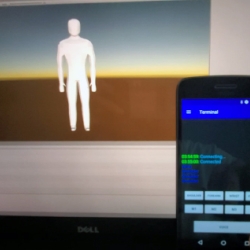 2019 Kenneth S. Fong Translational Research Award-Winner: In-Home Robotic Therapy System
When Assistant Professor of Mechanical Engineering, David Quintero was searching for his first faculty position in 2018, the main draw to San Francisco State University was the potential to partner with Dr. Charmayne Hughes and Dr. Xiaorong Zhang on research in rehabilitation robotics.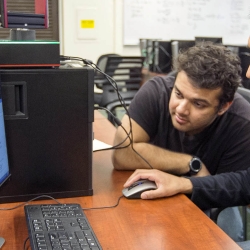 Genentech Grants $10.5 Million to SF State's College of Science & Engineering
When Daisy Salazar, the daughter of Mexican immigrants and the first in her family to attend college, learned that she had been awarded a $24,200 scholarship funded by the Genentech Foundation, she couldn't believe that she had been chosen.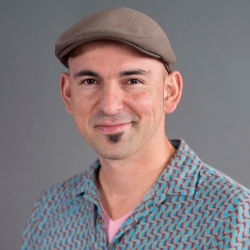 SF State mathematics professor awarded a 2019 Simons Fellowship
San Francisco State University Professor of Mathematics Federico Ardila has been selected to receive a 2019 Simons Fellowship in Mathematics.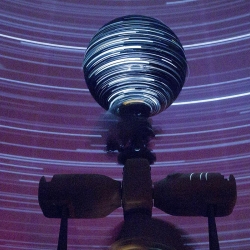 Charles F. Hagar Planetarium
Jim Gibson stands at a control panel steering the stars with rows of glowing switches while above him looms a 26-foot-tall starlit dome.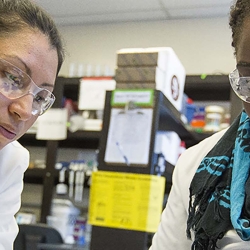 SF BUILD Scientists Address Health Disparities at Symposium
San Francisco State University Professor of Biology Leticia Márquez-Magaña says science is facing a crisis. When it comes to chronic illnesses like diabetes and heart disease, the people with the worst outcomes — minority communities — are often left out of research profiles.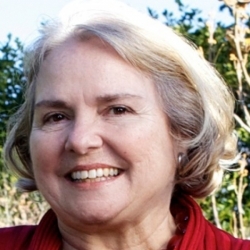 Donor Profile: Camilla Smith
In 2022 Camilla and her husband deepened their commitment to science and engineering at SF State with a major gift to the University's $25 million Catalyze the Future campaign, which will fund state-of-the-art technology in the future Science & Engineering Innovation Center.
University "Tops Off" New Science & Engineering Innovation Center
On Oct. 3, the University marked a milestone with a topping out ceremony for the Science & Engineering Innovation Center (SEIC).