At the College of Health & Social Sciences (HSS), students develop their ability to make a significant, meaningful impact on their communities and society. Through classroom learning and practical experience, they receive professional preparation in a variety of fields promoting health, well-being, and quality of life.
The College comprises a wide range of departments, programs, and schools with a shared commitment to equity and social justice. Students from our college can be found all over San Francisco — in schools, hospitals, social service agencies, governmental agencies, corporations, and other settings — translating knowledge into action to improve lives on multiple fronts. For example, our students work in health screening clinics making sure children and the elderly have access to flu shots; they work with the formerly incarcerated to help them re-enter society, and they put together makeshift workout centers in parks where families can exercise for free.
Our alumni make up vast segments of the city's workforce. A great many members of San Francisco's law enforcement community have earned their professional degrees at San Francisco State, as have a large percentage of the city's nurses and mental health counselors. The College's impact also extends beyond the Bay Area to the state and national levels, where it has helped shape policy.
Faculty members at the College push the boundaries. Their research is rooted in a belief in the potential of scholarship to right a wrong. They engage in on-campus and community-based services that effect positive health, social change, intellectual growth, and increased quality of life. In their teaching, they strive to cultivate environments committed to deep and meaningful learning experiences.
College of Health & Social Sciences Impact Stories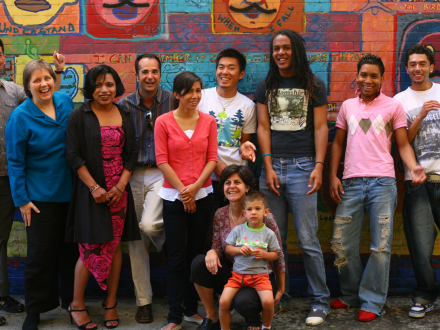 The Family Acceptance Project
Building on this research, the Family Acceptance Project developed the first family intervention model to help parents and caregivers learn to support their LGBT children.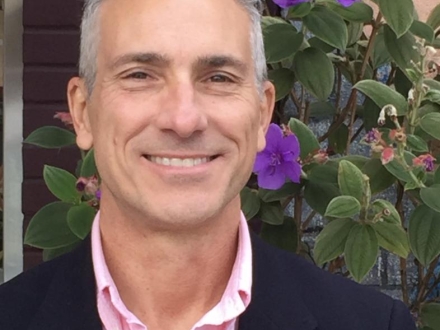 Alumni in the Spotlight: James Finley
James Finley earned his BSN in 1986 and his MBA in 1993 from SF State has a current role as an expert in hospital operations and data. He is also a vice president at Encore Health Resources.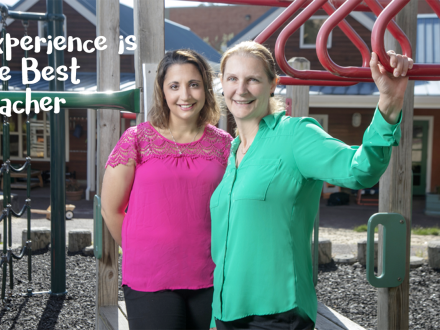 Teachers-in-training and preschool kids learn together
"The students are learning how to be a teacher in all of its aspects, from lesson planning to activity planning to interacting with children to talking with parents."
College of Health & Social Sciences Funding Initiatives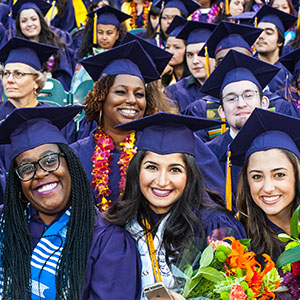 Scholarships provide much-needed support to students to defray the cost of attending the University.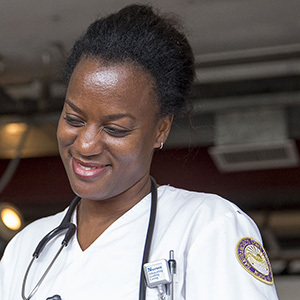 School of Nursing Simulation Program
The School of Nursing is committed to meeting the need for more qualified nurses by offering high-quality, experiential instruction.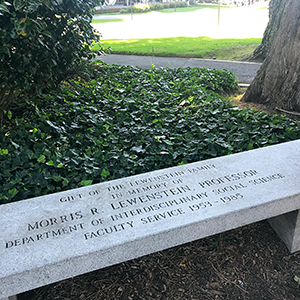 The late Morris R. Lewenstein, an SF State professor and founder of the University's first social science program, was a passionate, lifelong learner.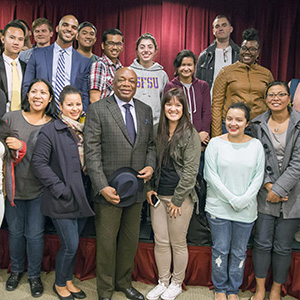 Willie L. Brown, Jr.
Fellowship Program
The Fellowship program provides SF State students who have faced barriers to pursuing a college education with professional experience in the public sector.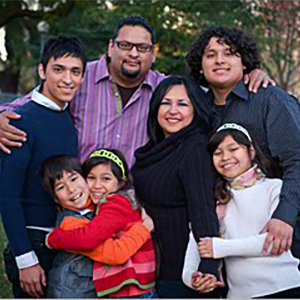 The Family Acceptance Project
The Family Acceptance Project is the world's first research, intervention, education and policy initiative that helps families learn to support their LGBTQ children.
For more information about donating to the College of Health & Social Sciences, contact:
Dafna Kapshud, CFRE ( She/Her/Hers )
College of Health & Social Sciences
(415) 338-7112