The Office of Corporate and Foundation Relations (CFR) facilitates and strengthens relations with companies and foundations to advance the University's and our campus partners' missions. Please contact Stefan Amrine, Senior Director of Corporate and Foundation Relations, at samrine@sfsu.edu for more information about partnering with CFR.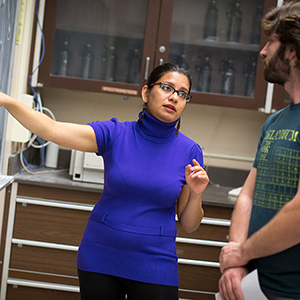 We assist faculty and administrators in all aspects of securing funding from corporations and foundations. We also work closely with the Office of Research and Sponsored Programs and The University Corporation to ensure consistency with University policies and guidelines.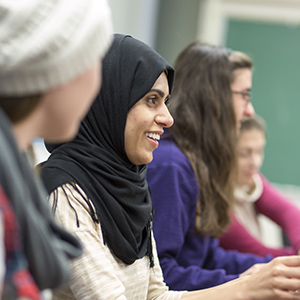 Support for SF State faculty, students, and programs aligns closely with the priorities of a wide range of national, regional, and local foundations. Find out more about how we can connect your foundation to our University.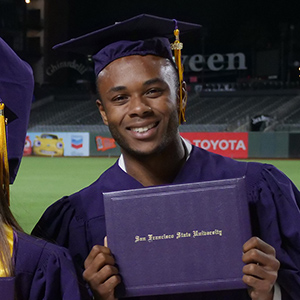 San Francisco State University is committed to developing a highly-skilled, creative, and diverse workforce that contributes to a robust and thriving economy in the Bay Area and beyond. The CFR Office can connect your company directly with the wealth of faculty, staff, and student resources at our campus, and work with you to develop partnerships to support exciting initiatives.
Campus partners in their own words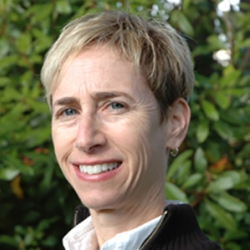 Susan Zieff, Professor, Department of Kinesiology
"I have been interacting with staff at CFR for almost two years. I have found CFR to be a significant and important resource for fundraising. My projects have received consideration and time, and every avenue has been explored for potential funding. In particular, my interactions with Julie Moed have been wonderful. She has been invaluable throughout the process in identifying appropriate funding agencies, developing and editing proposals, and monitoring the process through ORSP. I have thoroughly appreciated her serious interest in my work and her attention to the process at every level. She recognizes the particularities of my position as a grant writer, researcher, and faculty member at SF State, and I have continually felt supported and valued in that process."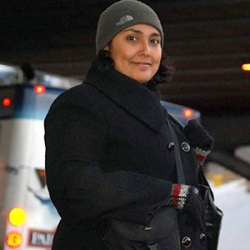 Soumyaa Kapil Behrens, Lecturer and Director, Documentary Film Institute
"I work with CFR to explore funding opportunities for the Documentary Film Institute.  It's been my pleasure to work with Joel Streicker—he's been thoughtful, attentive, and proactive in helping me develop proposals, budgets, and strategies to attract external funding from foundations and corporate partners.  Joel is an excellent researcher and grant writer and is supportive and collaborative.  My position at the University involves a number of facets including teaching, research, creative works, and contracts. The delicate balance I aim for is complemented by Joel—he can sense when he needs to lean in or hang back showing an intuitive quality to his work that is hard to replicate."
Cyrus Ginwala, Professor and Director, School of Music
"CFR has guided us through two major grant applications during this academic year. CFR did the initial research and brought the grants to our attention, as well as their belief that we were strong contenders for both. Joel Streicker has been our lead contact at CFR and has helped us navigate the unfamiliar protocols involved with major grant applications, as well as the necessary compliance and interface with ORSP. We would likely never have attempted either of these applications (had we even known about them) without Joel's help, expertise, and guidance."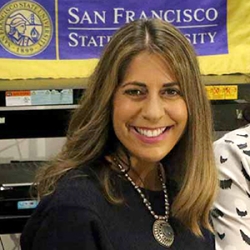 Sonja Lenz-Rashid, Co-founder and Faculty Research Evaluator, SF State Guardian Scholars Program
"CFR has provided fundraising support for the Guardian Scholars Program over the last ten years. We have been working with Bryan, in particular, for the last three years. He has been invaluable in identifying appropriate corporate and foundation grant-making organizations, and monitoring the grant-making process. I have appreciated Bryan's investment in our work and his advocacy for the program in the San Francisco philanthropic community. He is committed to ensuring that the former foster care youth we serve receive all the support they need while attending SF State."
For more information, contact:
Stefan Amrine ( He/Him/His )
Corporate & Foundation Relations
(415) 338-7134