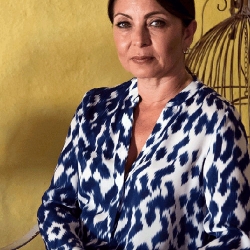 Alumna Donates $100,000 to San Francisco State University's HOPE Crisis Fund
Neda is passionate about supporting the University and hopes that donating to the HOPE Crisis Fund will have a profound impact on students who have nowhere else to turn. "I'm really worried that financial pressures and stress will force some students to drop out, and I don't want to see that happening," says Neda. "For many of our students, studying at San Francisco State is a game-changer, not just for their own lives, but for their families and extended communities."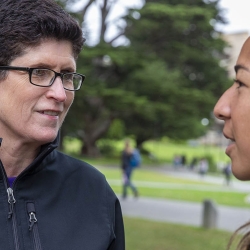 San Francisco Chronicle Profiles SF State President Lynn Mahoney, Ph.D.
Morale at San Francisco State University has at times been as gray as the fog rolling in off the ocean. Strained relations between students and the administration. Tension among ethnic groups. Resentment within faculty.
But a warming trend is taking hold on the campus of nearly 29,000 students — and many credit their new president, Lynn Mahoney, a former provost of Cal State Los Angeles and now San Francisco State's 14th president. She arrived this semester — the university's first permanent female president — and replaced Leslie Wong, who retired after seven years.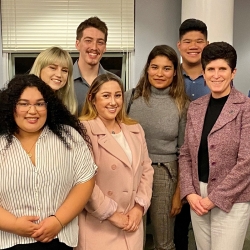 Presidential Scholars Program Has New Faculty Advisor
Cristina's plans for the future of the program include widely promoting the program to the Bay Area's high school students. "We will be finalizing the scholarship application for the new round in the spring, and then in the fall that application will go out," she says. She will also continue to focus on the present scholars, ensuring that they are scaffolded and receive help with academics, career guidance, and counseling so that they succeed in their studies and graduate next year.