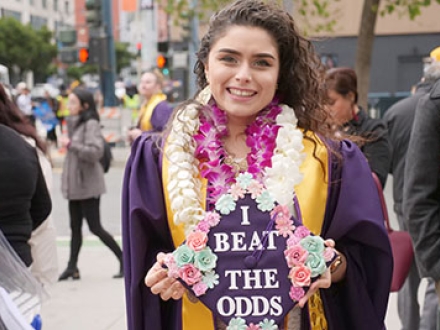 Donor Profile: Marianne Bacigalupi
The Bacigalupi University Scholarship Endowment awards scholarships to Guardian scholars. For many students, these awards bring a feeling of belonging and of being cared for in addition to financial support, which often makes Marianne tear up.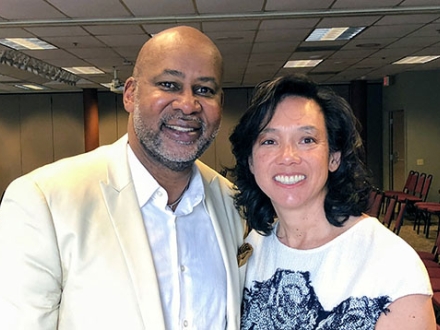 Kathy Kwan: Supporting the Leaders of Tomorrow
Kathy Kwan's philanthropic foundation, the Eustace-Kwan Family Foundation, donated $1 million to SF State's Career Services & Leadership Development program, which will help them to offer career services to students and alumni.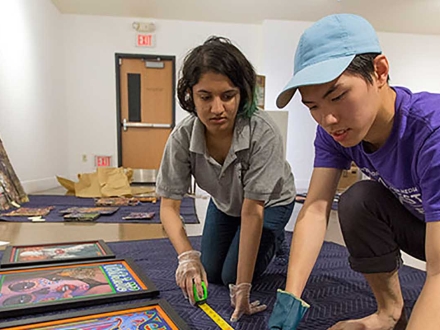 Project Rebound marks 50 years of educating former prisoners
Project Rebound was founded at SF State 50 years ago. It has served as a model for similar programs at universities around the country and was expanded to seven other CSU campuses last year.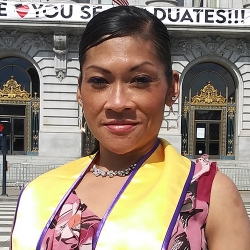 SF State Builds on Successful Fundraising Campaign for Student Emergencies
"It takes a village to have helped me, and that's what SF State was able to provide."
- Juthaporn Chaloeicheep (B.A.,'20)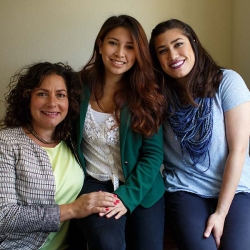 The Guardian Scholars Program Gives Students the Opportunity to Change the Course of Their Lives
SF State's Guardian Scholars program helps young people transition from foster care into college, with a range of programs and support.