Defining The Future
After they started dating while they were undergraduates at San Francisco State University, George Marcus (B.A., '65) and Judie Otten Marcus (B.A., '62) fell in love and got married. Over the years, they have been stalwart supporters of the University. In November 2018 they also became the University's largest donors. The Marcuses funded and established the George and Judy Marcus Funds for Excellence in the Liberal Arts, a comprehensive gift to the College of Liberal and Creative Arts that includes four new endowed faculty chairs, support for student and faculty research, and program and facilities upgrades.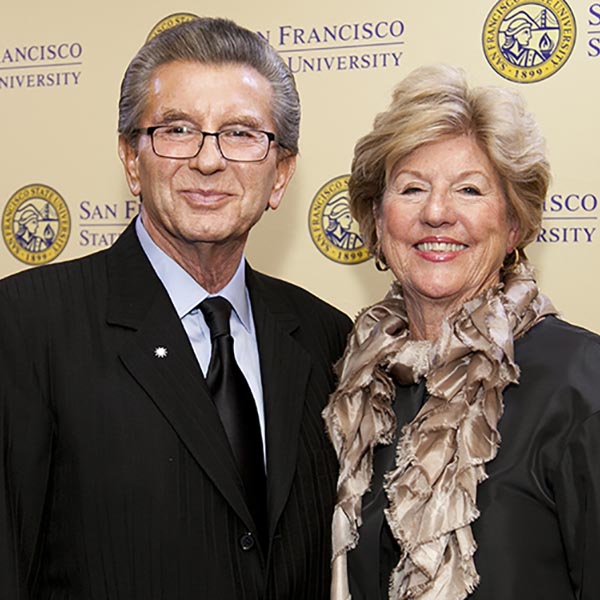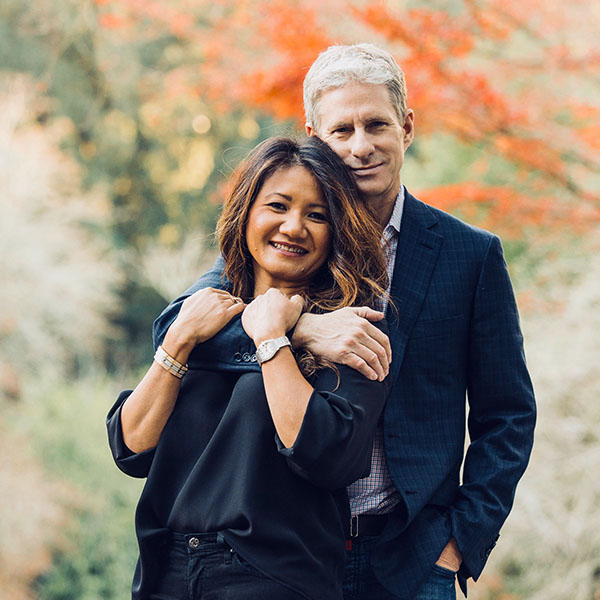 Inspiring Innovation
Alumnus Chris Larsen (B.S., '84), wife Lyna Lam, and Rippleworks have partnered together to generously donate $25 million to SF State's College of Business. The Chris Larsen and Lyna Lam Funds for the College of Business will inspire innovation, entrepreneurship, and financial technology education. Read about Chris' voyage from being the first in his family to attend college to one of the world's most iconoclastic business leaders.
A Partner For Success
Kathy Kwan is a significant donor and trustworthy partner to the University's Career Services & Leadership Development program, contributing and helping to build the program's phenomenal growth.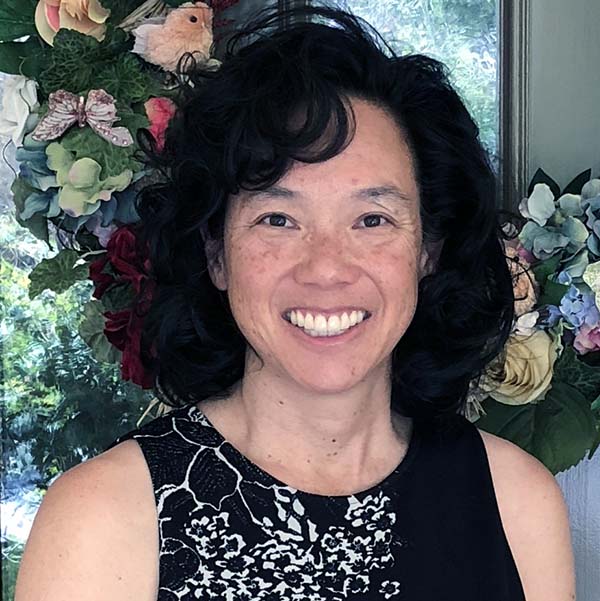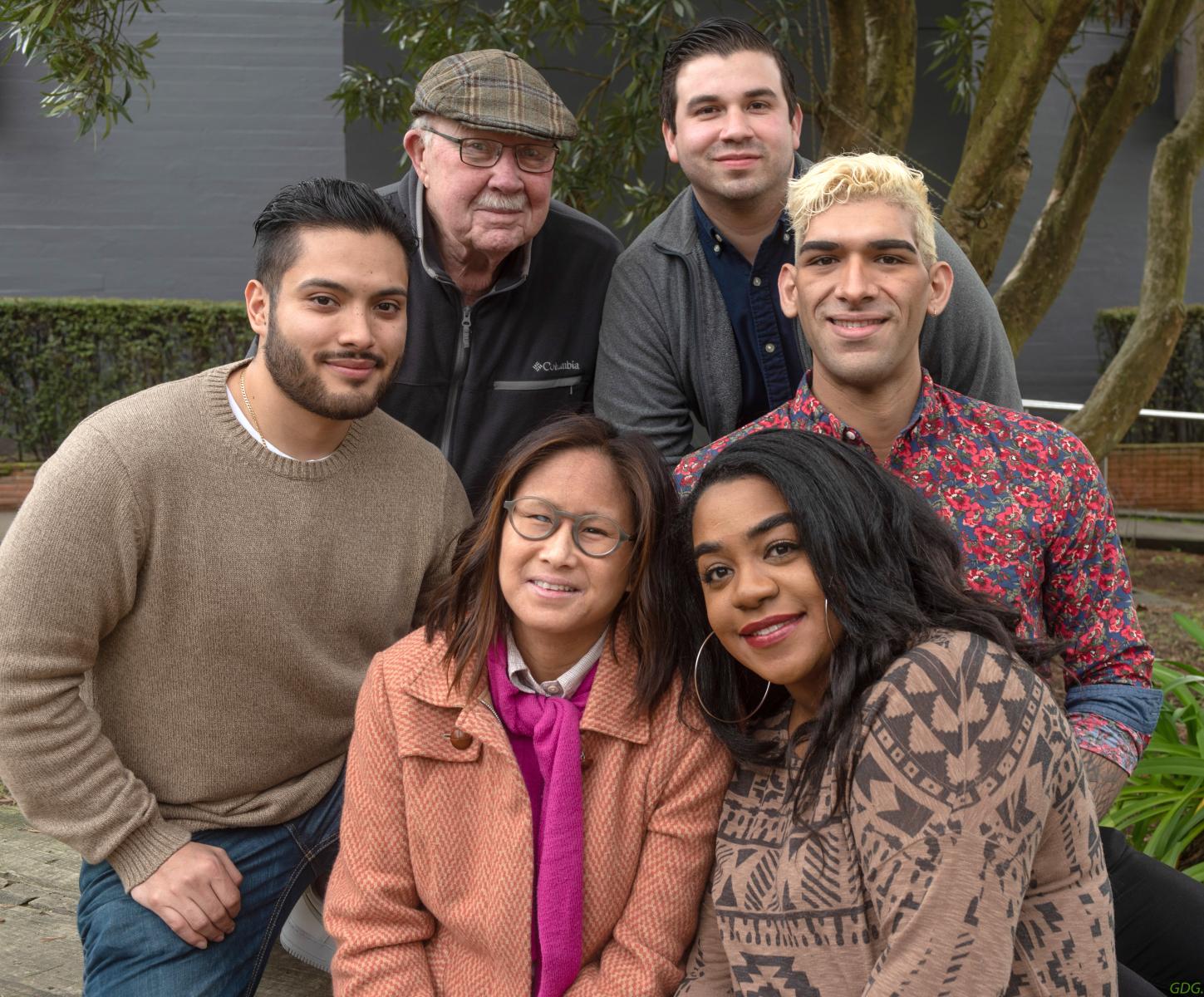 Building A STEM Workforce
The Genentech Foundation's recent $10.5 million grant to SF State's College of Science & Engineering will be distributed over five years and will fund three initiatives managed by the college's Student Enrichment Opportunities Office. Approximately 80% of the grant will go towards the support of students from low-income backgrounds, with awards made annually to 92 undergraduates and 20 graduate students.
More Donor Spotlights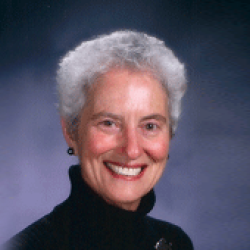 Leslie A. Hughes
Leslie A. Hughes has given love and attention to her students throughout her long career as a Spanish and Italian instructor in San Francisco schools. When she sat down to create her will, Ms. Hughes decided to leave a generous portion of her estate to scholarship funds at SF State.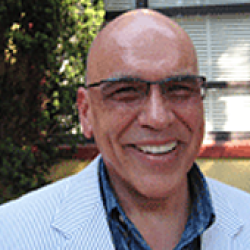 Terrance E. Mancilla
Terrance E. Mancilla (B.S., '72)  graduated from SF State's Engineering Department and enjoyed a long and successful career as an engineer. After retiring from Hewlett-Packard two years ago, he returned to SF State as an instructor.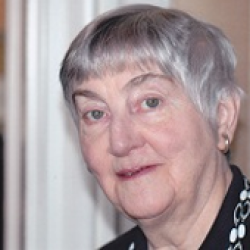 Jo Markovich
In 2002, Jo Markovich, (B.A. '57, MA '64), inquired about the benefits of a charitable gift annuity with SF State. With her degrees in special education from SF State, Jo became a teacher - an occupation she cherished.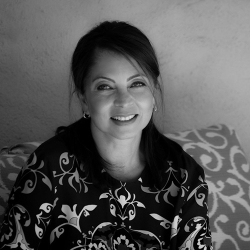 Neda Nobari
Ms. Nobari hopes her giving sets an example for what philanthropy can be. For her, it's a deeply personal act, reflective of her journey and her vision to build a community.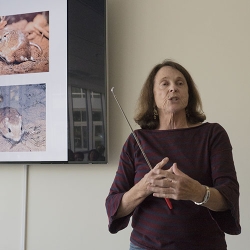 Jan Randall
Jan Randall's most important biological discovery came while she was sitting on a lawn chair, at night, by herself in the desert, armed with a flashlight and lots of patience.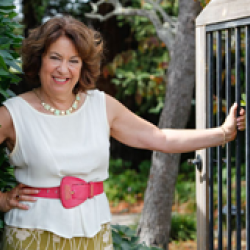 Toni Weingarten
A bequest from retired television writer and producer Toni Weingarten will provide scholarships for first-generation, educationally and economically disadvantaged students.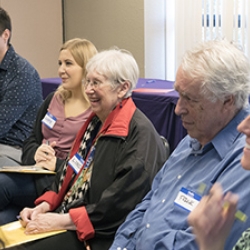 Linda and Frank Kurtz
Donating to SF State seemed an obvious choice to alumna Linda Kurtz (M.S., '74) and her husband Frank. "Our intent is to give students the general skills of critical thinking and dialogue so that they can empower others," says Linda.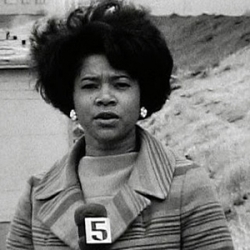 Belva Davis
In addition to donating her media work as a journalist to SF State, Belva Davis has given a generous gift to the College of Ethnic Studies to honor Ken Monteiro's long tenure as dean.