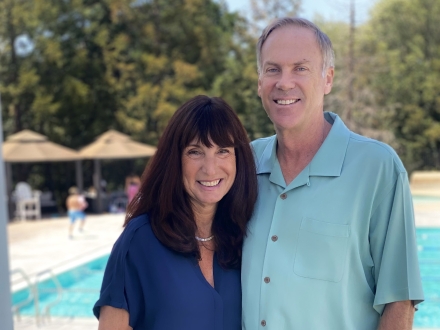 Work Hard and Do the Right Thing
Alumni Adrienne and David Yarnold honor hard work with their LFCoB accounting scholarship.
Q&A: Meet Eugene Sivadas, Ph.D., Dean of the Lam Family College of Business
Read about Dean Sivadas' plans and hopes for the Lam Family College of Business. 
10 Faculty Members Awarded Lam-Larsen Funds
Through the Lam-Larsen Fund for Global Innovation, the college has granted 10 awards in three categories: Distinguished Teaching, Distinguished Research, and Distinguished Service. 
LAM FAMILY COLLEGE OF BUSINESS (LFCoB)
SF State co-hosts conference on the future of finance
The Lam-Larsen FinTech Initiative at San Francisco State University teamed up with the Federal Reserve Bank of San Francisco and the Center for Analytical Finance at the University of California at Santa Cruz to host a virtual conference that gave participants an in-depth look at the future of banking.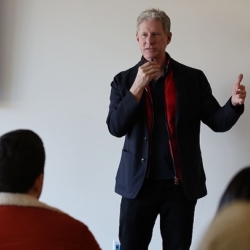 Digital asset pioneer and alum Chris Larsen returns to campus for student talk
San Francisco State University alumnus Chris Larsen (B.S., '84) made a special visit to campus Tuesday, Feb. 14, to take questions from Business students. Held at the University's J. Paul Leonard Library, the talk covered such topics as cryptocurrencies, climate change, staying motivated and the importance of taking risks...and even failing.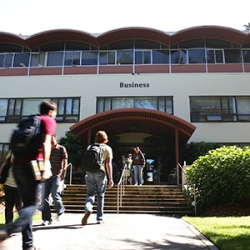 Lam Family College of Business Dean's Advisory Council Supports Strategic Growth at the College
It takes a village to raise a child, and often to educate a student as well. Dean Eugene Sivadas of the Lam Family College of Business (LFCoB) is not leaving this to chance and has purposefully developed a core group of alumni, experts, friends, and local business leaders to support the college and its students.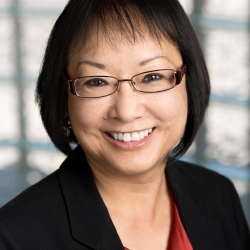 Loretta  M. Doon (M.A., '73): Inspiring Adaptability and Change in Accounting at the Lam Family College of Business
Although Loretta Doon (M.A., '73) graduated from San Francisco State with a Master of Arts in Elementary Education, much of her career has been in the accounting industry.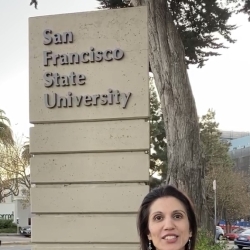 Donor and Alumna Spotlight: Armaan Moattari (MBA, '98)
When Armaan Moattari (MBA, '98) first visited San Francisco State University in 1996, she knew immediately that she wanted the University to be part of her future. "I really liked the mission of the University and the faculty at the College of Business," says Armaan who had recently moved to California from Ohio. "And I loved San Francisco!"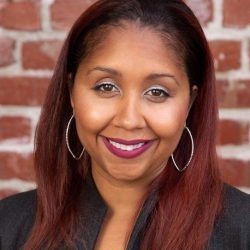 Student Spotlight: Terah J. Lawyer
In November 2017, shortly before her 34th birthday, Terah Lawyer was released from state prison after serving 15 years. Terah knew that she wanted to study at San Francisco State University because her father, Terence Gene Lawyer (B.S., '75), was an alumnus, but her journey to enrollment took several turns.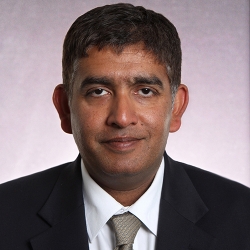 Q&A: Meet Eugene Sivadas, Ph.D., the New Dean of the Lam Family College of Business
Last July, Eugene Sivadas, Ph.D., became Dean of the Lam Family College of Business. Prior to joining San Francisco State, Dean Sivadas was a faculty member of the University of Washington Tacoma for 15 years, where he also held several administrative positions such as Associate Dean and Director of the MBA program.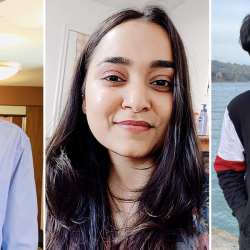 Students' app for first responders wins top prize at University pitch competition
First responders might have a new partner on the way thanks to a team of forward-thinking San Francisco State University students. The students recently took home first prize at the Lam Family College of Business' third annual Entrepreneurship Symposium and Pitch Competition with Simba Police, a voice-activated mobile assistant designed to help first responders in emergency situations.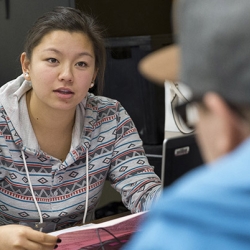 SF State Program Helps Community Members File Taxes
Each year, millions of Americans rely on tax preparers to complete their tax returns. However, many people lack the resources to pay for professional help and struggle to file their returns, resulting in penalties and forfeited refunds.
A Transformative $25 Million Gift From Chris Larsen, Lyna Lam, and Rippleworks
In April 2019, San Francisco State University's President Leslie E. Wong announced the donation of a historic $25 million gift from alumnus Chris Larsen (B.S.,'84), his wife Lyna Lam, and the Rippleworks foundation to the College of Business, establishing the Chris Larsen and Lyna Lam Funds for the College of Business.
Alumnus Chris Larsen (B.S. '84) From Practicality to Cutting Loose the Lifeboats
Many students at San Francisco State University are the first in their families to attend college, courageously working toward bachelor's degrees in the hopes of raising their earning potential. But today, it can take more than a degree to prepare for a successful career.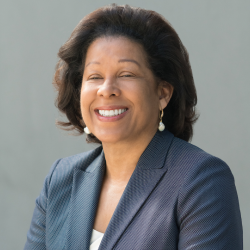 Kimberly Brandon in the Nob Hill Gazette - June 2019
San Francisco State University alumna, donor, SF State Foundation board member, and Lam Family College of Business Development Council member Kimberly Brandon (B.A., 1984) was recently featured in the Nob Hill Gazette for her work as President of the San Francisco Port Commission.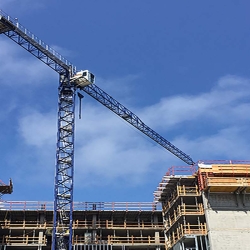 College of Business launches yearlong commercial real estate fellowship
Thanks to the ever-flourishing tech industry, San Francisco is undergoing a building boom. Half-built skyscrapers and construction cranes are regular fixtures along the downtown skyline and a sign that another industry is thriving: commercial real estate. So San Francisco State University couldn't have picked a better time to launch the CREATE Fellows Program.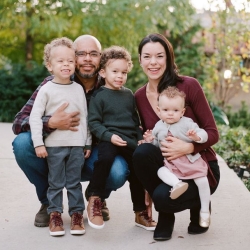 Mixed-race couples still controversial for many, SF State study finds
An ad tweeted by Old Navy in 2016 sparked some online outrage and the use of the hashtag #BoycottOldNavy. What was it that stirred people's ire? The clothing company had shown a cheery interracial family clad in Old Navy garb. Some accused the company of being "anti-white" and "promoting race-mixing."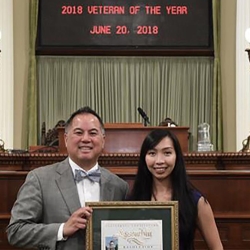 Recent SF State College of Business grad lands Veteran of the Year honor
When the recent San Francisco State University graduate Iana Lim started high school, she had no interest in joining the military. It was her brother who wanted to follow that path. He invited her to tag along when he met with U.S. Navy recruiters, however — an invitation that changed her life.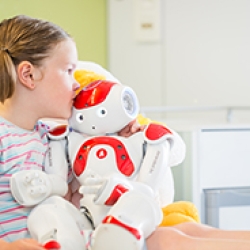 SF State Students Develop Marketing Campaign for Robot Startup
Annual checkups at the pediatrician are typically stressful for kids. One family's toddler is afraid of needles, and every visit to date has thus resulted in tears. But something is different on this visit.