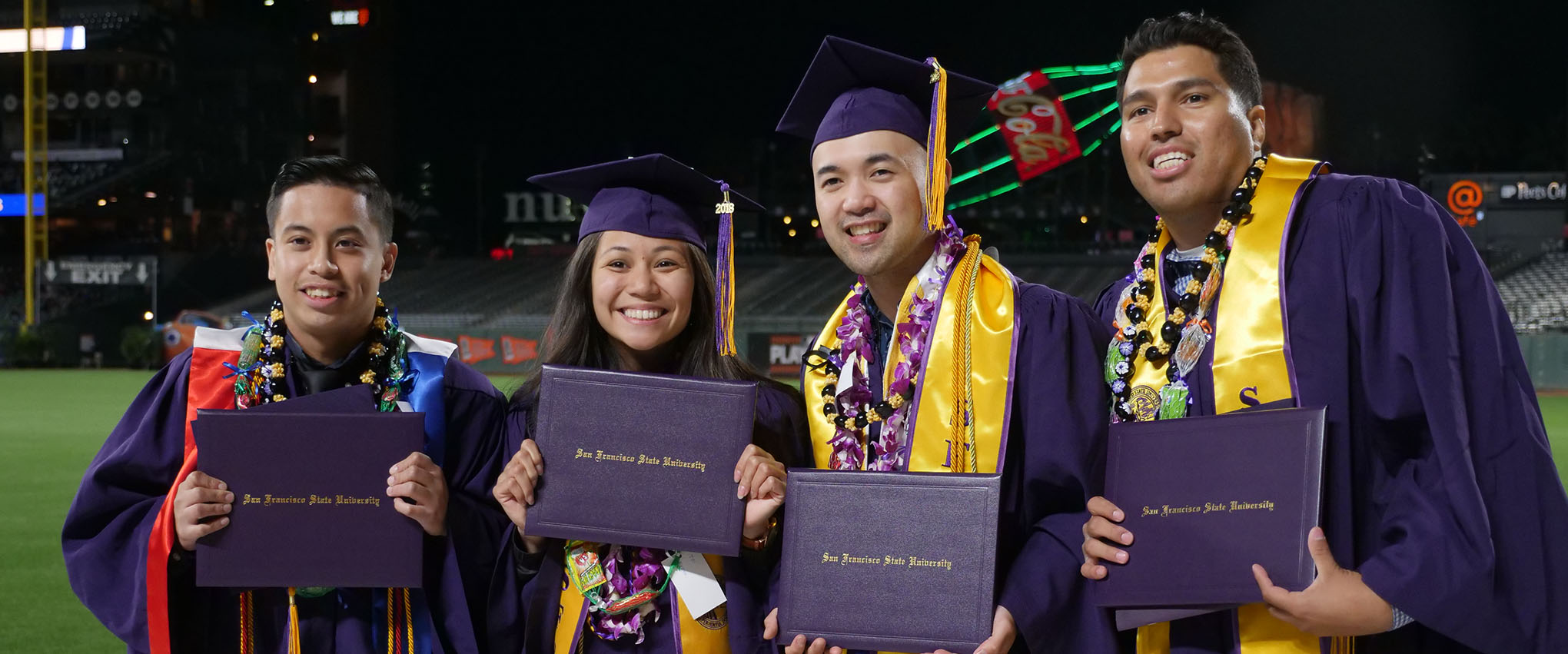 Multiply your generosity with a matching gift from your employer!
Please use the search tool below to find out if your company will match your donation to San Francisco State University. Many companies have increased their matched gift offerings in the wake of the COVID-19 crisis, multiplying the impact of your own giving.
If your company participates in matching gifts, please follow their guidelines and/or contact your Human Resources department and fill out a matching gift form. Once completed, mail to:
Office of University Development
San Francisco State University
1600 Holloway Avenue, ADM 153
San Francisco, CA 94132
For more information:
(415) 338-1042
Your contribution to the University must be received before it is eligible to be matched by your employer. Thank you for supporting San Francisco State University!
San Francisco State University relies on private support to fulfill its mission and provide a high-quality education to students from the Bay Area and well beyond. Many of these students are the first in their families to pursue a university degree, and their ambition and success add economic, cultural and social vitality to our communities. A scholarship can mean the difference between graduating on time or never graduating at all, and you can make that happen. You can also help us continue to offer innovative and effective academic programs and attract and retain stellar faculty.