Our Mission
To connect SF State faculty, staff, and students with the Bay Area community through strategic partnerships that help develop civic & social responsibility leading to positive impacts in communities.
Our Vision 
To ensure community-based experiences in teaching, learning, service, and research will change who we are as a university, what we establish as agendas for study, what courses we teach, what topics we cover in these courses, and how these themes are taught. ICCE will be a leader in this boundary-breaking effort to create an institution of higher education that is fully engaged.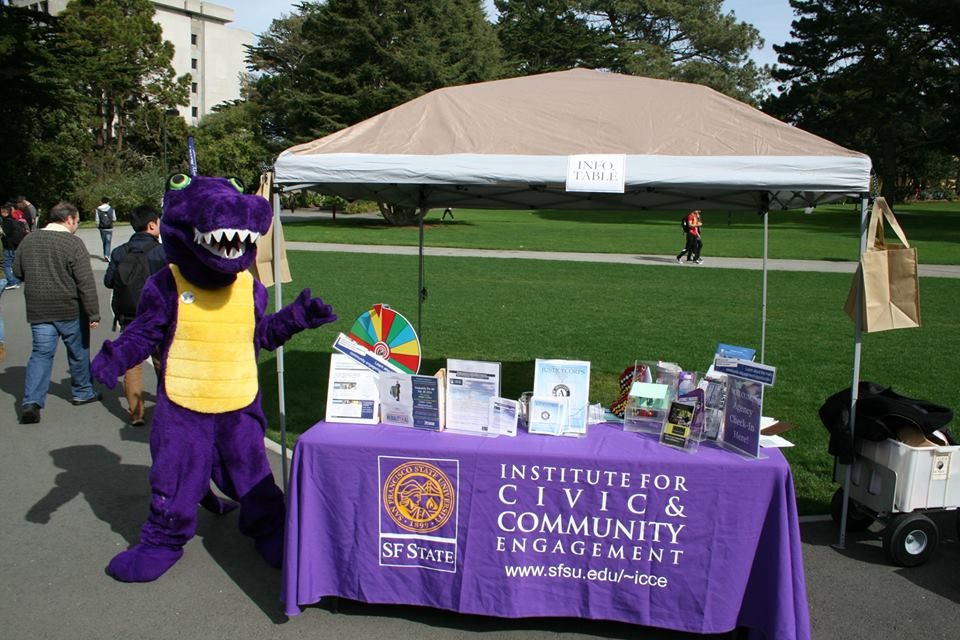 Learning Together. Creating Positive Change
Our Values 
ICCE has many values shared among students, faculty, and staff across campus as well as among the communities we serve. The following eight (8) core values represent work completed over the last several years (i.e., Planning workgroups, staff & student input from CE Fellows, RSO 5-yr report, Collaborative Leaders Network & ICCE Advisory Council) and are aligned with both the SF State Strategic Plan and the CSU Center for Community Engagement 2016–2019 Plan for Strategic Development & Action:
• Equity & justice
• Courage & cultural humility
• Positive impact
• Life-long learning & scholarship
• Collaboration & partnerships
• Creating meaningful connections
• Respect for self and others
• Democracy & civics knowledge
Our History 
The Institute for Civic and Community Engagement was formed in 2007 from the union of two existing units of the University - the San Francisco Urban Institute (SFUI) and the Office of Community Service Learning. The former enjoyed a national reputation for its creation of innovative partnerships between the campus and community and government organizations to address critical issues of the urban environment. The latter enjoyed a diverse foundation of faculty support throughout the University who engaged their students in civic learning. Through the formation of ICCE, the partnerships of the SFUI broadened its base of faculty and student involvement to bring a full range of perspectives to the engaged university of the Bay Area.
UEAP Funding Initiatives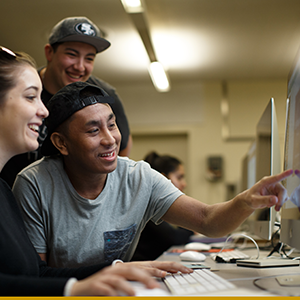 Student Advising & Learning Center
The Center is staffed by professional counselors, advisors, interns, and peer advisors to provide guidance and information to undergraduate students.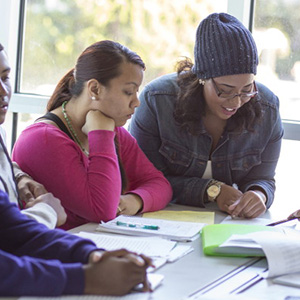 Metro College Success Program
The Metro Program supports first-generation, low-income, and/or historically underrepresented students in their success at the University.
For more information about donating to the Institute for Civic & Community Engagement, contact:
Anjali Billa ( She/Her/Hers )
(415) 405-3625