Above isvKarrie Le (B.S., '18) volunteering with the Volunteer Income Tax Assistance program
By Kyle Hoctor (SF State Junior)
Each year, millions of Americans rely on tax preparers to complete their tax returns. However, many people lack the resources to pay for professional help and struggle to file their returns, resulting in penalties and forfeited refunds. It was awareness of this that prompted Gary Iskowitz, an associate professor of accounting at California State University, Northridge to establish the Volunteer Income Tax Assistance (VITA) program there in 1971. 
VITA offers free tax return preparation services to individuals with low incomes, the elderly, those with limited English proficiency, and individuals with disabilities. It is an IRS-sponsored, volunteer-based program. Each volunteer receives training to become IRS-certified, an exceptional opportunity for volunteers, especially students. Since the 1970s, VITA has grown to more than twelve thousand sites nationwide, including many colleges and universities.
The San Francisco State University VITA program, one of the largest in California, is sponsored by the members of Beta Alpha Psi—Beta Chi Chapter, an honorary and service organization for accounting, finance, and information systems students at SF State.  Even with approximately 100 Beta Alpha Psi chapters running VITA sites across the country, SF State's VITA program has been consistently ranked as a "Superior Chapter" by the Internal Revenue Service. VITA is one of the University's largest volunteer programs and is currently overseen by Katie Hetherington, J.D., assistant professor in Accounting, and Kristine ("Tina") Caratan, MNA, CPA, executive lecturer in Accounting, and Co-Advisor of Beta Alpha Psi.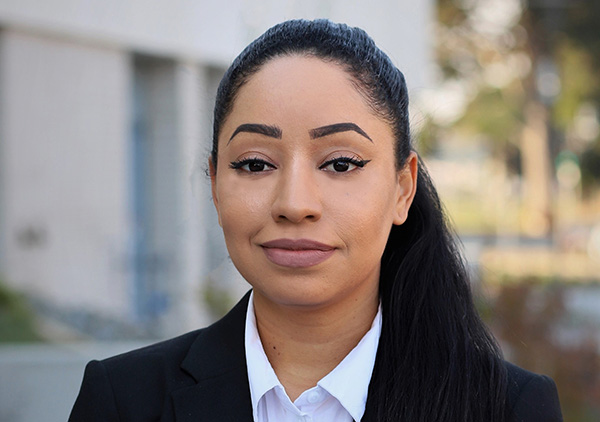 "VITA helped me strengthen skills in research, problem-solving, and communication. The knowledge and experience gained from VITA were also influential in helping me obtain a tax internship with PricewaterhouseCoopers."
-Najma Shaean Malik, SF State student & VITA volunteer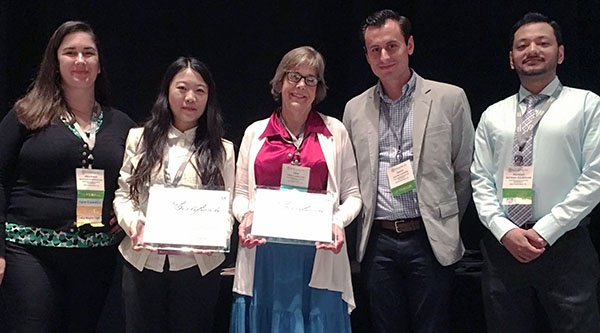 (L to R) Heather Washington, Jiajue Shi, Tina Caratan, David Castro, and Rotesh Tuladhar receive an award for SF State's VITA program from the IRS in 2017
"The power of VITA is twofold: One, valuable work and service experience for students, and two, the VITA program gives back to the community in meaningful ways by generating $1 million in tax refunds to those who need it."
-Katie Hetherington, J.D., assistant professor in accounting
Approximately 100 IRS-certified SF State students serve over 1,000 clients each year, with support available in up to 20 different languages. As the faculty co-advisor to the Beta Alpha Psi—Beta Chi Chapter and VITA faculty advisor, respectively, Tina and Katie donate an extraordinary amount of time and effort to VITA, a passion project for both. Katie comments, "The power of VITA is twofold: One, valuable work and service experience for students, and two, the VITA program gives back to the community in meaningful ways by generating a $1 million in tax refunds to those who need it." Katie's enthusiasm for VITA is echoed by Tina, "One thing that has struck me over the years is how many of our international students volunteer for VITA—many of these students come from countries that do not have a tax system, or at least, not one like ours in the U.S. Many of these students are financially challenged themselves, yet they give their time to help folks that are struggling. It is truly wonderful to see."  
Besides the momentous impact SF State's VITA program has made upon thousands of clients, the students receive tremendous benefits as well. Recent SF State graduate Felix Sandoval, who was the 2018 tax season site coordinator, says, "VITA provides students with the training and technical skills necessary to prepare taxes for our community, and it allows the students to apply what they have learned in class to real life." Many SF State VITA volunteers are accounting or business students (although the program is open to all majors), and are eager to have the opportunity to gain real-world tax experience. SF State alum Kalum Zhu relates, "Besides preparing tax returns, students learn ways to face obstacles from clients with different tax-related inquiries and to network with other business professionals. The learning challenges from assisting in the preparation of tax Incomreturns not only gave me the chance to contribute back to society but also opened doors for future interviews and tax accounting opportunities." 
Indeed, many students grow professionally because of their experience in VITA. SF State student Najma Shaean Malik, who served as a site manager, recalls, "VITA helped me strengthen skills in research, problem-solving, and communication. The knowledge and experience gained from VITA were also influential in helping me obtain a tax internship with PricewaterhouseCoopers."
"Besides preparing tax returns, students learn ways to face obstacles from clients with different tax-related inquiries and to network with other business professionals. The learning challenges from assisting in the preparation of tax Incomreturns not only gave me the chance to contribute back to society but also opened doors for future interviews and tax accounting opportunities."
-Kalum Zhu, student VITA volunteer
SF State's VITA program receives some funding from the IRS as well as from the United Way Bay Area but increasingly relies on private donations to pay for staff and expenses. The program is also in need of funding for an office expansion. "Our goal is to raise $250,000 to create an endowment for the VITA program," says SF State Development Department Executive Director Manny Nungaray. "This will cover the program's expenses, including a grad student director. The value that this program brings to our students and community is huge, and we hope to get the word out to prospective donors that can help to sustain this unique program." 
For more information, contact:
Anjali Billa ( She/Her/Hers )
Associate Vice President of University Development
Lam Family College of Business
(415) 405-3625