A gifted Gator soccer player/goalie, senior Peter Swinkels has been a pivotal member of the soccer team since first arriving as a freshman in 2018. After living abroad for two years and playing soccer semi-professionally, he was recruited by several colleges but chose San Francisco State after being convinced that it was a good fit for him both athletically and personally: "As a San Francisco native, I've always felt that this is a very special and unique place. When I was first approached by the coaches, it was their way of playing the game and coaching that convinced me. I knew I could develop as a player here. SF State focuses on the playability of the sport versus just the physicality of it like other schools that approached me did."
Peter's hard work as a Gator goalie has been incredibly fruitful for himself and the team and has resulted in an impressive roster of accomplishments. In 2019-20, he received the California Collegiate Athletic Association (CCAA) Hal Charnofsky Memorial Award, he was a two-time All-CCAA Honorable Mention awardee and was named SF State Gator of the Week three times in 2018.
"I'm very grateful I chose SF State. I grew so much as a person and met so many people from such diverse backgrounds and cultures."
Peter's decision to attend San Francisco State proved to be personally enriching as well: "I'm very grateful I chose SF State. I grew so much as a person and met so many people from such diverse backgrounds and cultures." He has also experienced an important shift in his pursuit of academics at the university, moving from a student who did not originally enjoy classroom education to academic success. "I was worried about being a student-athlete because of the difficultly of time management, but the help I got from academic counseling, my professors, and coaches has been great," says Peter. "And as an NCAA athlete, there are a lot of rules restricting receiving payment, so the scholarships I've received are really the only way to get financial assistance, which is especially helpful as a full-time athlete and student. It removes a lot of stress."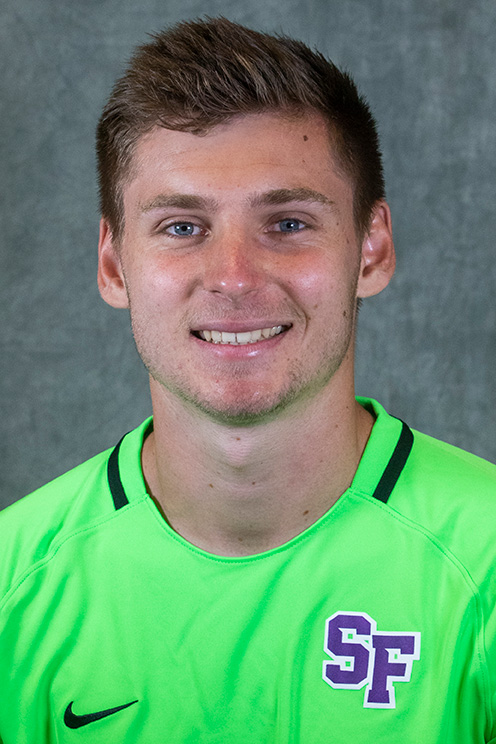 Despite the soccer team's hiatus due to the COVID-19 pandemic, Peter is using his years of learning to quickly adapt to new circumstances to his advantage. He currently continues to train, keeping himself in shape for future play, and continues to take classes towards his bachelor's degree in Communications. The pandemic has done little to deter his dreams. "My goal is to play soccer professionally; that's been my dream since I was three years old, so I'm hoping I can continue that. After that, I would still love to be involved in the sport in some capacity even outside of playing, because I love the sport."

For more information, contact:
David Fierberg, MNA, CFRE ( He/Him/His )
Executive Director of Development
(415) 405-3966