Pursuing a business degree at the LFCoB after 15 years of incarceration
In November 2017, shortly before her 34th birthday, Terah Lawyer was released from state prison after serving 15 years. Terah knew that she wanted to study at San Francisco State University because her father, Terence Gene Lawyer (B.S., '75), was an alumnus, but her journey to enrollment took several turns. In the spring of 2019 she connected with and was helped by, the University's Project Rebound program, which supports formerly incarcerated students. Terah was able to enroll in the Lam Family College of Business, where she is currently a senior in Business Management. She also works full-time for Impact Justice, a nonprofit advocacy organization for justice reform.
Terah's education has been of primary importance to her, even while she was incarcerated. "Upon my arrival at the largest prison for women in the world, I was surprised (and devastated) to learn that there was no college program in the institution," says Terah. "I worked closely with the administrative staff, local college institutions, and other incarcerated students to advocate for a program to begin at the prison. We were successful in 2006 with securing Coastline Community College as a college provider at the prison and I began pursuing my college degree."
While Terah was able to earn two associate degrees in prison, she found herself challenged to pursue her education once she was released. "I didn't think that I would ever be able to finish my undergraduate degree as a formerly incarcerated woman, because coming home after serving 15 years in custody had overwhelmed me with trying to catch up to my current age," says Terah.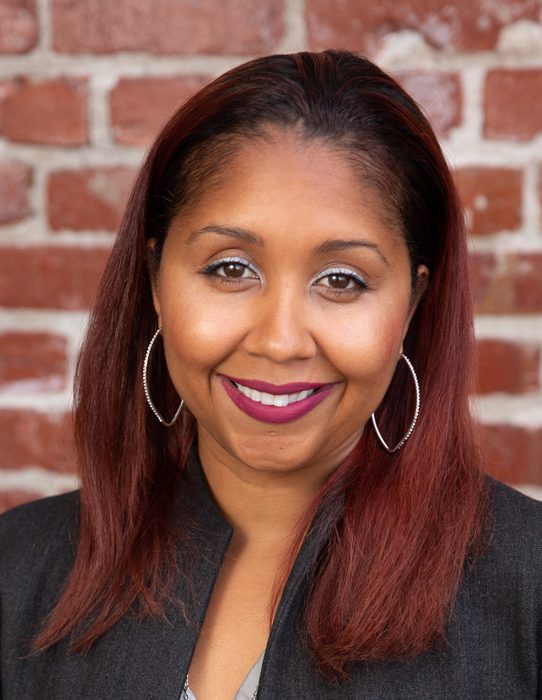 "I started working at a second job to make ends meet and was afraid that I wouldn't fare well in giving up that second needed source of income, but the scholarship helped me quit my second job and reallocate my extra time towards becoming a full-time student"
-Terah J. Lawyer
A key to Terah becoming more confident in her ability to finish a degree at San Francisco State has been the scholarships she has been awarded, which include the Bear Family Endowed Scholarship (Spring '19 & Spring '20) and the SF State Lam Family College of Business Scholarship. Scholarship support allowed Terah to quit her second job and focus on her studies.
Terah is extremely grateful for the scholarship support she's received at SF State and plans on paying it forward in the future by giving back to her community. "With this year's [Bear Family] award, I will continue to support my community and be able to make ends meet during these unprecedented times – with COVID-19 and social unrest," says Terah. She continues to dream big as well and hopes to become the founder/director of a non-profit organization that assists system-impacted youth, adults, and families after she graduates.
For more information, contact:
Anjali Billa ( She/Her/Hers )
Associate Vice President of University Development
Lam Family College of Business
(415) 405-3625