Robert Bechtle and Whitney Chadwick Trust Donates Five Robert Bechtle Artworks to San Francisco State
Written by Gail Mallimson, University Development
Renowned artist Robert Bechtle inspired thousands of art students in his painting classes at SF State for thirty years. Although his work was exhibited in international galleries and museums, the University held a special place in his heart. As his career flourished, he remained a devoted professor, teaching and inspiring beginning through graduate art students. Bechtle's wife Whitney Chadwick, who was an art historian widely known for her expertise in women surrealists, taught in the art department for many years as well. She is the author of the groundbreaking book, "Women, Art and Society," which is widely held as a seminal work on art made by women. The couple met at the University, married, and were together for decades until Bechtle's death in 2020.
In 2022, the Robert Bechtle and Whitney Chadwick Trust, overseen by Chadwicks's cousin Robert Firehock, donated five original Bechtle works on paper to the University. With the help of faculty emeriti Silvia Walters and Professor Mark Dean Johnson, the art was chosen in tribute to Bechtle and Chadwick's relationship with the University and depict the campus or surrounding neighborhoods. The artwork will live in the University's graphic arts collection, and will be included in future art shows on campus and incorporated in coursework and study.
"This gift is an acknowledgment and an advancement of Robert Bechtle's legacy, a significant portion of which surrounds his 30-year tenure at SF State," said Robert Firehock. "We are excited that his work will continue to inspire students' creativity and discovery of their individual artistic voice." 
While Bechtle's work is included in many notable art collections across the globe, he usually depicted San Francisco's residential neighborhoods in his work. Often, his realist art reflected the everyday world of his neighborhood, Potrero Hill, emphasizing light and a peaceful quality. The five works which have been donated to SF State are notable in their representations of everyday scenes on or near campus, reflecting Bechtle's dedicated to observing and depicting the mundane. The works are a perfect addition to the SF State collection and to the education of the University's students, many of whom also come from the surrounding area and are learning to represent their own voices and lives.
WORKS DONATED BY THE ROBERT BECHTLE AND WHITNEY CHADWICK TRUST TO SAN FRANCISCO STATE UNIVERSITY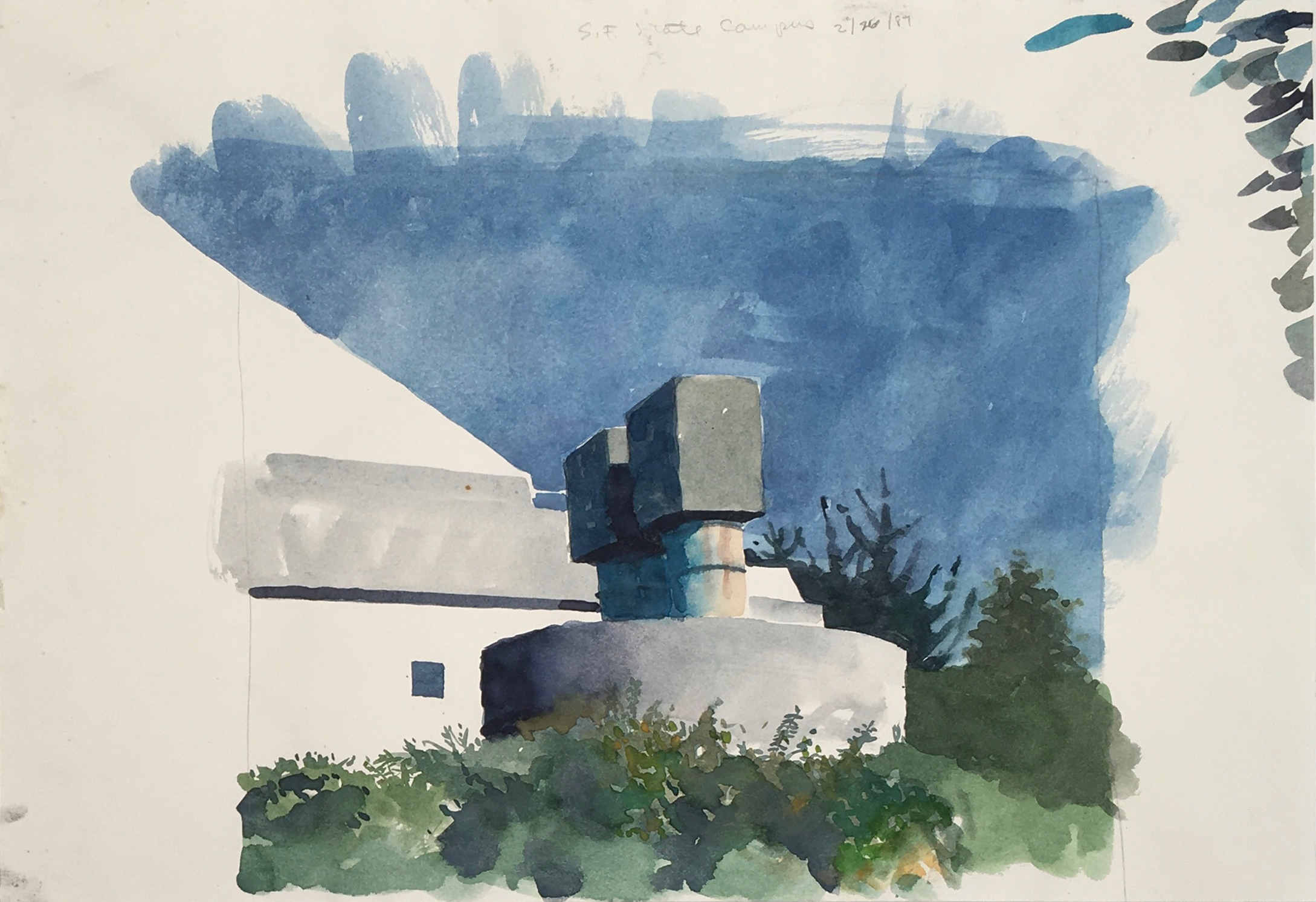 An untitled and undated watercolor painted by Robert Bechtle depicting the SF State campus.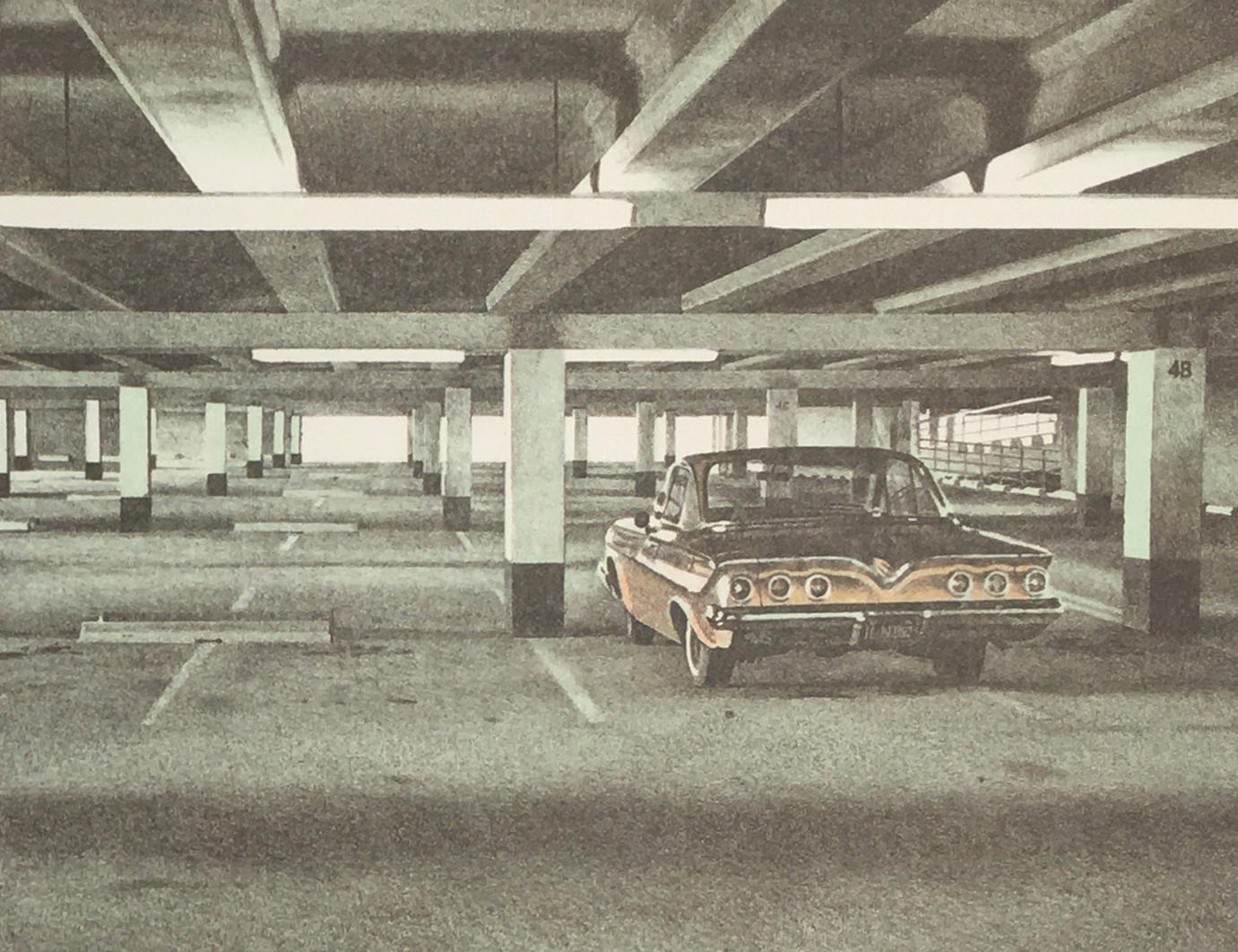 "'61 Impala" lithographic print by Robert Bechtle depicting the SF State garage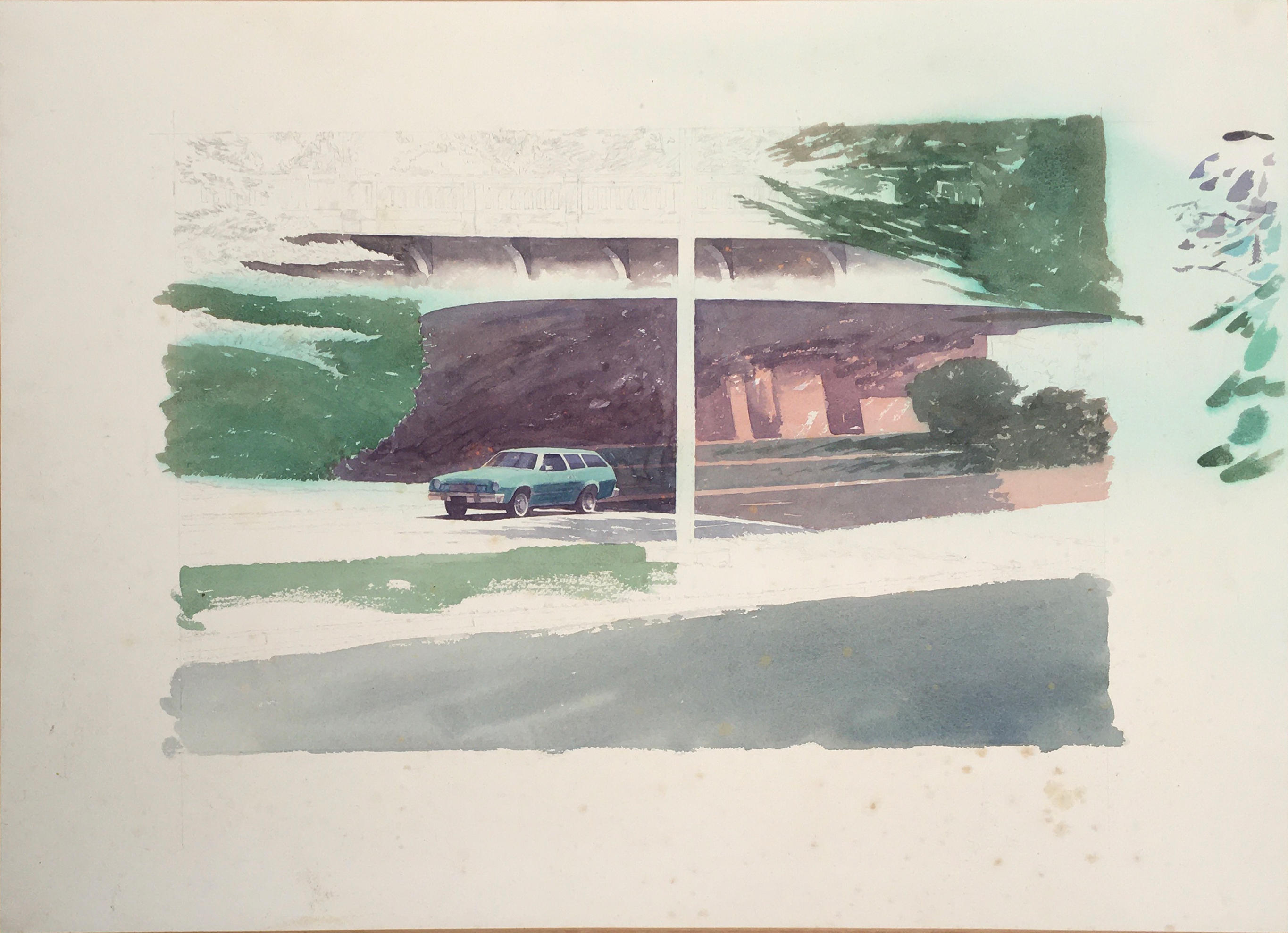 Watercolor painting by Robert Bechtle depicting an overpass in Golden Gate Park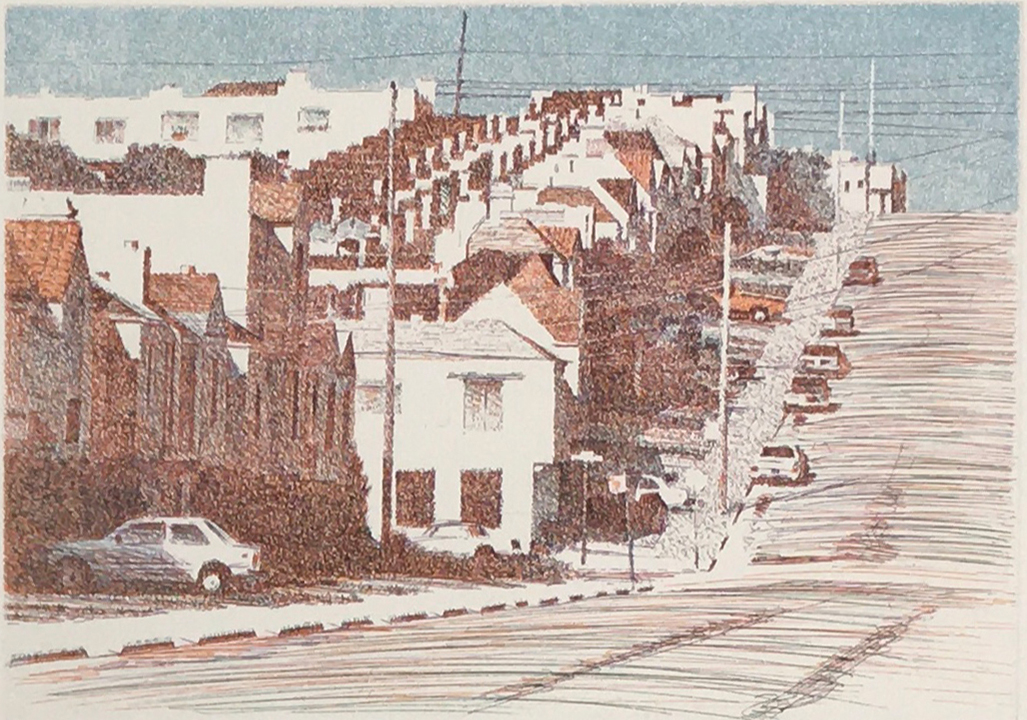 "Sunset Tercel" lithographic print by Robert Bechtle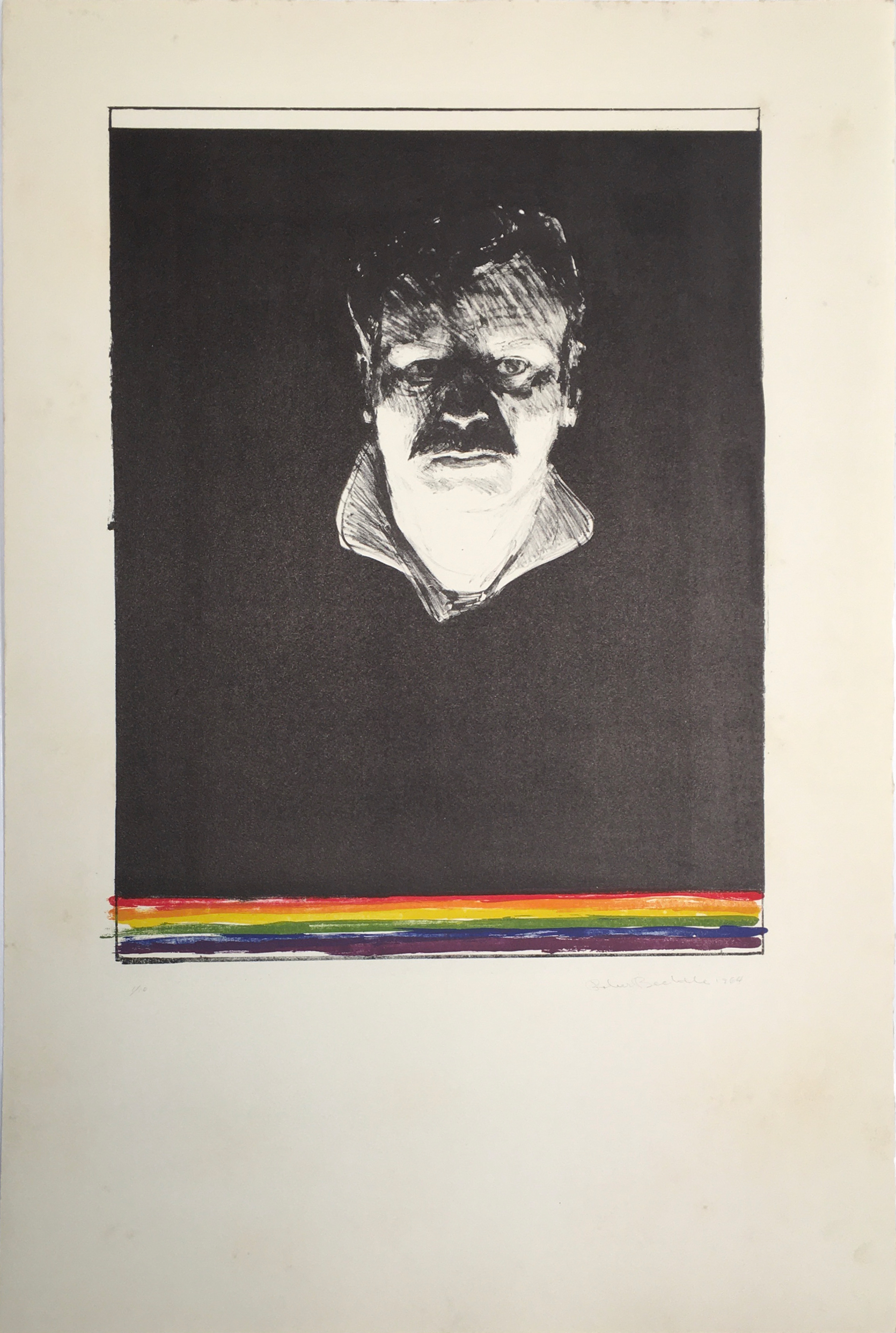 Lithographic portrait by Bechtle of colleague Richard McLean (1934-2014). McLean, a fellow professor at SF State, was teaching at California College of Arts and Crafts with Bechtle when he suggested Bechtle apply to SF State for a faculty position.
For more information about donating to the College of Liberal & Creative Arts, contact:
Amanda Todd ( She/Her/Hers )
Director of Development (Creative Arts)
College of Liberal & Creative Arts
(415) 405-3827