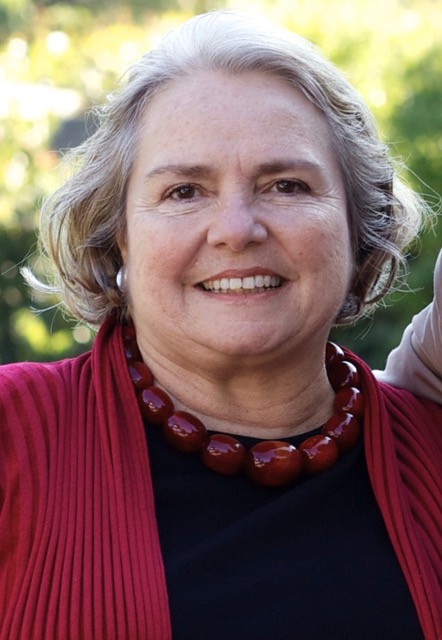 Helping SF State students succeed in science with new technology in the Science & Engineering Innovation Center 
University Development
December 2022
With two children who earned M.D.-Ph.D. degrees while doing bio-medical research and another who graduated with a degree in Mathematics, Camilla Smith and her husband are passionate about STEM education. "Science helps us understand how the world works," says Camilla, "We cannot solve problems without basic understanding of physics and biology." The couple generously fund science education and basic scientific research at organizations across the country, ranging from Stanford School of Medicine, UCSF, NPR and PBS in education and science programming.
In 2022 Camilla and her husband deepened their commitment to science and engineering at SF State with a major gift to the University's $25 million Catalyze the Future campaign, which will fund state-of-the-art technology in the future Science & Engineering Innovation Center. "When the SFSU Foundation visited the old science building, which was built in the 1950s, we were kind of shocked at the state of the labs and classrooms," recalls Camilla. "It was clear that the University's students needed a new facility and equipment that would train them to enter the workforce and higher education well-prepared for successful future careers. They needed to learn on the latest equipment used in industry."
The Smith's gift to the Catalyze the Future campaign was inspired by the experiences of their twin sons, who attended Amherst College before pursuing medical degrees. The boys were able to do undergraduate medical research in new state-of-the-art labs which had just been built at Amherst," remembers Camilla. "It really made it possible for them to go on to first-class medical schools and do more advanced study once they graduated." Camilla hopes that the new Science & Engineering Innovation Center will play a similar role in the lives of SF State students. 
Neither Camilla nor her husband are SF State alumni, but they became appreciative of the University when their children attended music lessons on campus many years ago. Their family sees SF State as a major contributor to the well-being of the entire San Francisco community, and have been giving to the University since 2005. Camilla has served on the University's Foundation board for more than 10 years, and is deeply committed to partnering with SF State. "Money donated to SF State goes a long way," says Camilla. "Many of our students are first generation college students, and a large proportion stay in the Bay Area, working in local industries and teaching in our schools. Donating to SF State changes lives and builds the entire community."
For Camilla, the real reward of supporting SF State is in being part of the success of students who graduate and create successful careers. She is excited to meet SF State alumni who have used their degrees and their own energy and strength of character to become successful. "Our students really need excellent facilities to make it possible for them to reach their full potential," says Camilla. "They deserve that, and we're happy to support the University to provide the laboratories they need to learn current research skills."
For more information about donating to the College of Science & Engineering, contact:
Anjali Billa ( She/Her/Hers )
(415) 405-3625