By Gail Mallimson | University Development
San Francisco State University's Doctor of Physical Therapy (DPT) program is a unique partnership with UCSF, which admits only 50 students a year. 100% of the program's graduates pass the National Licensing Exam, and its alumni are considered top applicants for positions in physical therapy practices. It is a rigorous program, with 36 months of intensive training, which can cause hardship for students who cannot support themselves and/or their families while part of the program.
Sandra Radtka, an Emerita Faculty member of the program, can relate to students' financial struggles. She decided to become a physical therapist after breaking her leg as a teenager and recovering under the care of a physical therapist. The financial aid she received as an undergraduate student studying physical therapy played a big role in her academic journey. "If it wasn't for all the financial aid that I got as an undergraduate, I never would have made it to become a physical therapist," relates Sandy.
Knowing how important aid can be to students, Sandra and her husband Michael Patterson, who have been donors to San Francisco State for more than 20 years, decided to deepen their commitment to students in the DPT program by endowing a scholarship. Named The Ann Hallum Memorial Scholarship Endowment Fund, the scholarship will provide financial support for physical therapy students in need who demonstrate excellence in academic work and community service.
The scholarship is a tribute to a physical therapist, faculty emerita, former Associate Dean of the College of Health and Human Services (now College of Health & Social Sciences), and former dean of Graduate Studies who passed away in 2020. Sandra worked with Ann for many years and felt inspired by her to be a better teacher. By all accounts, it was not just Sandra whom Ann inspired, but almost everyone who knew her, from the custodian who cleaned her office, to countless students and patients, and to her dear friend Valerie Thom, who took care of Ann at the end of her life.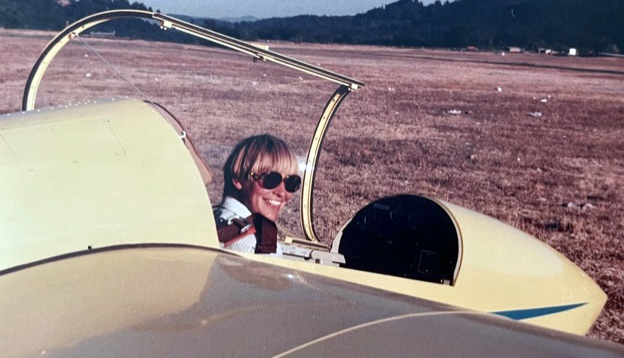 "She was a change agent, through her drive, her values, her private struggles, and her abilities," says Valerie. "Everything she touched made life a better place." According to Valerie, Ann struggled with academics in college and graduate school and may have had a bit of a learning disability herself. This made her empathetic to her patients who were challenged by their disabilities. "She turned around what she knew, and what she struggled with, and empowered other people to buy it," relates Valerie.
After Ann died, Valerie spoke with a former patient of Ann's who expressed immense gratitude towards her. "She told me that Ann was the first person who believed in her," says Valerie. "That Ann told her that she could do it - become independent despite her disability. But not only did Ann tell her that, but she also showed her and expected her to be able to do it."
Ann also spent several years volunteering in a clinic in Mexico which was severely under-resourced. Her work with this community is reflected in the scholarship, which requires that awardees are dedicated to community service. "Ann's commitment to working with these children was inspiring, her excitement and love for doing this was clear," says Sandra. "This was an example of her love for community service."
The University welcomes donations to the Ann Hallum Memorial Scholarship Endowment Fund, which will help increase the scholarship amount awarded to students. For more information, please contact Dafna Kapshud at dkapshud@sfsu.edu.
For more information about donating to the College of Health & Social Sciences, contact:
Dafna Kapshud ( She/Her/Hers )
College of Health & Social Sciences
(415) 338-7112