Pictured above is SF State Chair of Latina/Latino Studies Jeff Duncan-Andrade, co-author of "Possibilities for Moving from Theory to Practice in Urban Schools"
Written by Gail Mallimson
Embracing Complexity in a New Leadership Role
In August 2022, Professor Jeff Duncan-Andrade, Ph.D., had a big decision to make. While he had been teaching in the Latina/Latino Studies Department for almost 20 years, he was asked to become department chair for the first time, a rotating position that all faculty members eventually fill. Jeff was reluctant to take on the role, as he sees the department as a collective and was ambivalent about being a boss to his colleagues. He felt that being a college administrator might feel antithetical to the pursuit of the equity-centered values that ethnic studies stands for, and that holding the position would create a state of "cognitive dissonance" for him. Despite this, he took the position, hoping that he could become a responsible leader in service to growing the department's impact on the community which it serves.
Three months into the role, Jeff is cautiously finding his way, while embracing the process and applying lessons learned from decades of teaching. "As a teacher of teachers, I've always told teachers that the meaning is in the mess," says Jeff. "And if you resent the mess, you'll lose the meaning. It's when students show up messy, that we really figure out if you can teach."
Jeff is seeking to reorient his perspective and embrace the complexity of his new role. "The same is true in administration or leadership – that it's messy," says Jeff.  "If you want it to be clean, if you want it to be – for lack of a better word – easy, then you're losing what your actual role is as a leader. If I can respect and honor the relative institutional power that I have, I can create more and more opportunities for our faculty to be who they really want to be. And that ultimately is better for our students and our community."
As the first child in his family to attend a major university and the youngest of seven kids, Jeff understands firsthand why many students from communities of color feel alienated at universities and drop out. His approach to leadership mirrors his teaching practices, where he acknowledges and respects students' ambivalence about institutional learning. When he meets with students, he encourages them to look past a degree or the externally defined goal of being a doctor, lawyer, or businessperson – careers which sometimes end up distancing his students from their families and communities.
"As an educator, it's always about trying to pull out of students and unpack with them – what's your dream? What and where do you want to be? What do you know, how do you want to be contributing to community, and country and world?"
-Jeff Duncan-Andrade, Chair, Latina/o/x Studies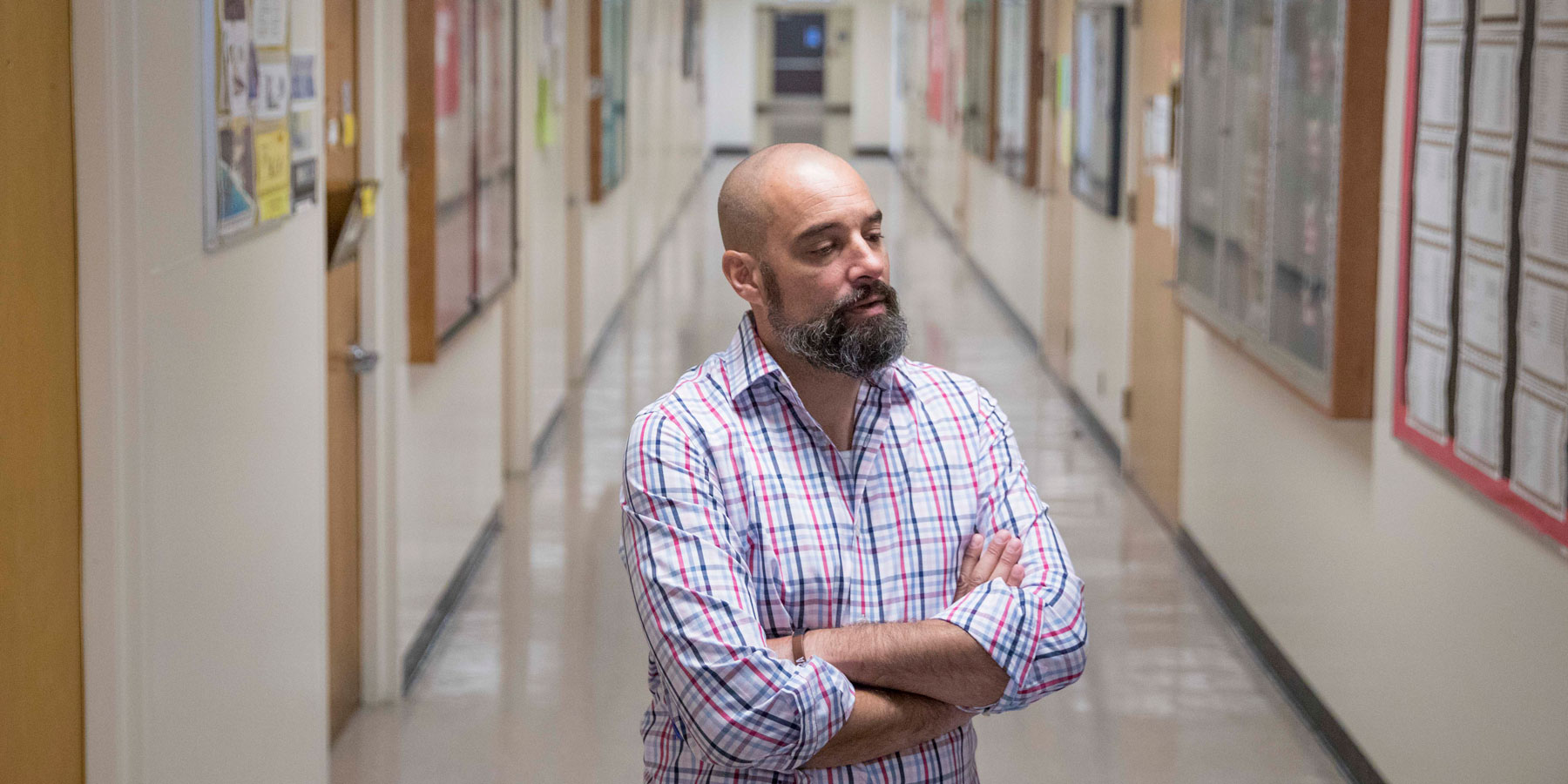 Helping Students to Find Their Purpose
While a student himself, Jeff had the opportunity to work with the sociologist Harry Edwards, whom Jeff feels was a catalyst to his pursuing his own dreams. "When you start thinking about learning, and being in the university, and being educated as a pathway to your sacredness, your actual purpose on the planet, it changes the way you study. It changes the way you approach grades, and assessment and attendance and all these things. I want that for other students, particularly the ones who remind me of myself."
Jeff is also aware that many of his students find it difficult to succeed in academia and their professional lives without the kind of resources and support that more privileged students have. He believes that donors play an instrumental role in mitigating this, through funding unrestricted scholarships that students can use according to their lived needs rather than in a proscribed way. Scholarships can be key in alleviating the crushing student debt that many students of color graduate with, and which Jeff himself is still paying off at the age of 51.
Research is another area where Jeff has seen philanthropy have an important impact. His own work has investigated ways that educators can transform schools and academic institutions to better meet the needs of students from underrepresented communities. With funding, research can investigate ways that these changes can occur on a structural level, affecting students across the country.
Jeff encourages donors to look beyond a single donation and proactively organize amongst their own peer groups, to become meaningful agents of change in underrepresented communities. In addition to financial support, he feels that having a wider support/donor group can result in high-value paid internships for his students, who may lack the social network which more privileged students have in connecting to these vital positions.
Jeff has observed that these deeper connections between donors and the communities they support are more rewarding for both parties: "[These donors] are the most transformed and satisfied with their experience, because they changed. And they realize how much our community actually has to give to them. It's that mutual growth that really brings value to any kind of empathic connection."
Photos and video provided by the California State University
For more information about donating to the College of Ethnic Studies, contact:
Alex Sánchez ( He/Him/His )
Executive Director of Development
College of Ethnic Studies
(415) 338-1032