Professor Stephen Arkin was a beloved professor in San Francisco State University's English Department for more than 40 years. In memory of his passing on May 6th, 2020, his family, friends, and colleagues established the Arkin Fund for Distinguished Students. This fund will support annually two English majors entering their senior year who are deeply engaged in literary study, have overcome barriers to traditional academic success, and who seek to use their SFSU education to contribute to our collective "public good." Steve's wife Barbara Koenig initiated the fund with a generous gift of $50,000. The goal is to raise $200,000 so that both student scholarships can be awarded every year.
Professor Stephen Arkin came to San Francisco State University from Yale in 1967 and played a powerful role in the 1968 student strike which was responsible for the creation of the first College of Ethnic Studies in the United States. From those early moments and throughout his career, Professor Arkin consistently encouraged, mentored, and supported students in reaching their academic potential as well as their broader goals in life; in doing so, he tirelessly worked toward making academia, and the world, a more compassionate and just place.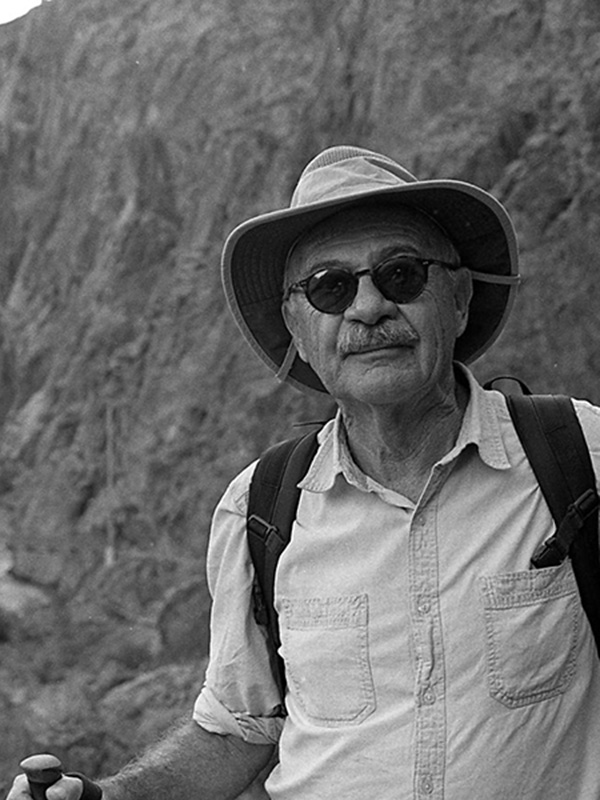 Professor Arkin's areas of expertise included Irish Literature, the Modern British novel, Jane Austen, and particularly Virginia Woolf and the Bloomsbury Group. Professor Arkin's interest in Bloomsbury was not only academic: he subscribed to Bloomsbury's twin values of the primacy of Art and Friendship, and those values manifested themselves every day of his life. In addition to his family, he was devoted to reading widely in French and English, classical music and jazz, photography, modernist painting, and sculpture, to fine French meals. His ethic of friendship was renowned among colleagues, staff, students, and the scores of people with whom he maintained relationships for decades: from writers, academics, photographers, and scientists to the butcher at the local Andronico's.
"Steve once bought a painting from an artist friend in dire need even though we could barely make our rent. And he sent a monthly stipend to an old friend, who changed careers and attended medical school with two young children. Every summer the Arkin house was filled with young people from France, the extended family of friends he met in college."
–Barbara Koenig, Steve's wife
Students were often the beneficiaries of Professor Arkin's generosity—intellectually, personally, and sometimes financially, the latter especially during the two decades during which he served as Chair in the English Department when he was able to provide funds for worthy projects. Professor Arkin had a deep appreciation and respect in particular for the nontraditional students served by the department.  He valued their unique life experiences and the richness they brought into the classroom.
For more information, contact:
Bonnie Feinberg ( She/Her/Hers )
Senior Director of Development (Liberal Arts)
College of Liberal & Creative Arts
(415) 338-6363