A message from Campaign Chair John Gumas,
We are proud to lead our students, faculty, alumni, and friends in the University's first-ever comprehensive fundraising campaign, BOLD Thinking. This campaign provides an opportunity to raise our collective sights and build even more pride in our diploma and in our SF State community. By undertaking this campaign, we're claiming our rightful place among the Bay Area's renowned institutions — a world-class university for a world-class city.
The impact of investing in this campaign cannot be overstated. A donation to SF State will quickly and visibly return a hundred-fold in social, intellectual, and economic change. Join us now to make this happen.
Campaign Cabinet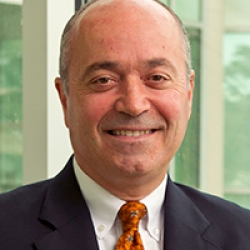 John G. Gumas, Chair (B.S. 1984 Marketing President, Gumas Advertising)
John Gumas founded Gumas Advertising in 1984, a full-service firm, encompassing branding, advertising, marketing, and a creative strategic vision for promotional development. Today, the award-winning firm serves a host of regional, national and international clients. In addition, Mr. Gumas is the author of the popular book, Marketing Smart. Mr. Gumas is on the boards of many non-profits, including the San Francisco Giants Community Fund, The San Francisco Chamber of Commerce, The Greater San Francisco Advertising Club, The California Geo-Tourism Council, and The Elios Society. He has served on the SF State Foundation Board since 2008. He is a past chair of the Foundation and currently serves on its Executive Committee. Mr. Gumas was named 2008 CSU Alumni Advocate of the Year and was inducted into SF State's Alumni Hall of Fame in 2010. He is married to SF State alumna Janice Gumas, and they have three children.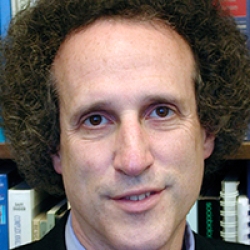 Sheldon Axler, Ph.D. (Professor of Mathematics, College of Science and Engineering)
Sheldon Axler started his tenure at SF State University in 1997 as the chair of the Mathematics Department. He served as Dean of the College of Science & Engineering from 2002 until July 2015 and has remained with the college as a professor of Mathematics. Over the past four decades, Professor Axler has been awarded numerous research grants from the National Science Foundation and awards for his teaching and his writing. In addition, he has published dozens of mathematics papers and several best-selling mathematics textbooks. Professor Axler currently serves on the editorial board of four major mathematics book series and one journal.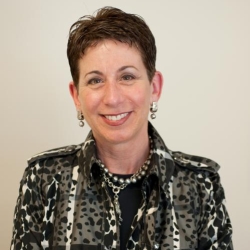 Dana Corvin (B.A. 1972 Journalism)
Dana is a third-generation San Franciscan. She was a principal and Vice-President of Cal-Steam, a wholesale plumbing supply distributor. Since selling the business in 2006, she has concentrated her efforts in the non-profit world. Dana currently serves on the boards of the Contemporary Jewish Museum, Morris Stulsaft Foundation (Secretary), JVS, Mt Zion Health Fund Chair, and SF State University Foundation. She has been active in the JCF since 2000 serving as a board member & officer as well as on the Jewish Community Endowment Fund. Dana is a former board member & officer of Congregation Emanuel, American Red Cross, JFCS, The J Weekly, and United Way of the Bay Area for Alameda Co. She is an active supporter of the Guardian Scholar Foster Youth Program.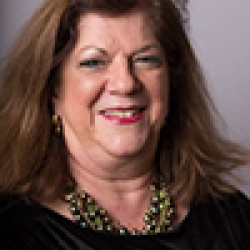 Nancy Fudem (Philanthropist)
Nancy Fudem is a longtime resident of San Francisco and a lifelong resident of the Bay Area. She has a bachelor of arts in Spanish from the University of California, Los Angeles, and a master of arts in Spanish from the University of California, Berkeley. Fudem has devoted the last 20 years to raising her family, volunteering in local schools, and running a small entrepreneurial jewelry and accessory business. Her late spouse, Frank, was a commercial real estate broker and an active member of the San Francisco business community. Fudem's son, Jonathan, is a student at the University of Southern California, where he studies media and technology and works for the campus television station.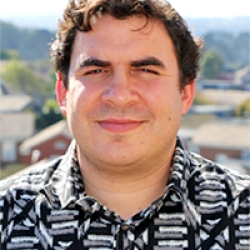 Trevor Getz, Ph.D. (Professor, African and World History, College of Liberal & Creative Arts)
Trevor R. Getz is a professor of African and World History at San Francisco State University. He has authored or co-authored nine books including African Histories: New Sources and New Techniques for Studying African Pasts, Slavery and Reform in West Africa, and the prize-winning graphic history Abina and the Important Men ​and Abina digital application. He is the series editor for the Oxford University Press African World Histories series and serves on the editorial board of the Journal of West African History. The CEO of his own company — eBuukuu — he has also served as the Chair of the SF State Academic Senate, Co-Chair of the Strategic Planning Coordinating Committee, and a member of the board of the Longmore Foundation and the University Corporation as well as a Veteran Documentary Corps "ally."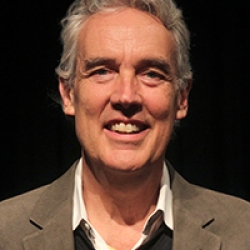 Mark Johnson, M.F.A. (Professor/Director of Fine Arts Gallery, College of Liberal & Creative Arts)
Mark Johnson is a professor of Art and director of the Fine Arts Gallery at San Francisco State University. Professor Johnson has expertise in several areas of California's diverse art history and has curated numerous art shows and written books detailing past and present Asian American art. He was educated at Yale University, where he was a personal assistant to Josef Albers, and received his M.F.A. from UC Berkeley. He previously was a professor at Humboldt State University and associate dean of Academic Affairs at the San Francisco Art Institute. His publications include Asian American Art: A History, 1850-1970, and AT WORK: The Art of California Labor.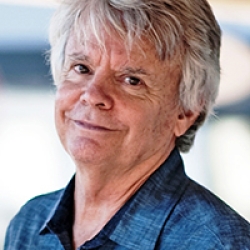 Alex MacBride (B.A. 1975 Biology First Vice President of Investments, MacBride & Ilina Group, Morgan Stanley)
Alex MacBride is the first vice president of investments at MacBride & Ilina Group, Morgan Stanley, in Palo Alto, California. He is a chartered financial analyst and has been in the financial services sector for more than 30 years. In 1980, he began his investment career at Dean Witter, which was acquired by Morgan Stanley in 1997. Alex MacBride is also an investor in MacBride Office Furniture, LLC, a company that sells new and used office furniture in the San Francisco Bay Area. He and his son founded the company in 2009. Mr. MacBride is a Partner In Gift Planning for the Lucille Packard Children's Hospital, Stanford. He is married to Christine MacBride, and they have two sons, Cameron, who runs MacBride Office Furniture, and Morgan, who is a litigation associate in the Los Angeles office of Irell & Manella LLP.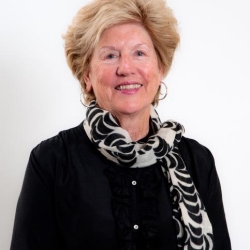 Judy Marcus (B.A. '62 Physical Education)
Judy Marcus has been dedicated to community service, contributing her time and talents to such organizations as the Humane Society of Silicon Valley, Montalvo Arts Center, Breast Cancer Connections, and Avenidas Senior Center and Community Services Agency in Mountain View. She graduated from SF State in 1962 with a B.A. in physical education. Marcus and her husband, George, who graduated with B.A.in economics from SF State in 1965, established the International Center for the Arts at SF State in 2005. They are also co-owners of Kokkari Restaurant in San Francisco and Evvia in Palo Alto.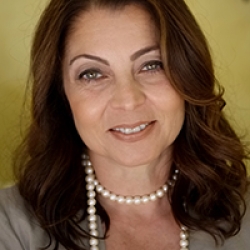 Neda Nobari (B.S. 1984 Computer Science President, Neda Nobari Foundation)
After more than twenty years as a director and vice-chair of Bebe stores, Inc.'s board of directors, Ms. Nobari stepped down in 2006. Prior to Bebe stores, Inc., she worked in the software industry. Ms. Nobari is the founder and president of the Neda Nobari Foundation, a private foundation established in 2008, which primarily supports organizations associated with the arts, education, the environment, homelessness, and poverty. She has served on a number of nonprofit boards such as the Iranian American Women Foundation, International Society for Children with Cancer, Mom's Against Poverty, Golestan Center for Language Immersion and Cultural Education, and The Redford Center. She is a generous supporter of SF State where Nobari Hall on the first floor of SF State's John Paul Leonard Library is named in her honor. Ms. Nobari was a director of the SF State University Foundation from 2009-to 2010 and the University Corporation from 2008-to 2009. Ms. Nobari relocated to New Hampshire in 2010 to pursue her Master's in Liberal Studies at Dartmouth College (awarded in June 2015). She returned to the Bay Area in 2014 and rejoined the SF State Foundation Board in June 2015.
Marsha Rosenbaum (M.A. 1972 Sociology Director Emerita, Drug Policy Alliance)
Marsha R. Rosenbaum is an author, speaker, and well-known expert on women, youth and drugs, addiction, treatment, and drug policy issues. Currently, she is the president of the JK Irwin Foundation. Rosenbaum is director emerita of the San Francisco office of the Drug Policy Alliance. She has co-chaired international conferences and regularly speaks to Parent Teacher Associations, schools, drug treatment, and prevention professionals, and the media about teenagers and drugs and drug policy issues. From 1977 to 1995, she was the principal investigator on numerous National Institute on Drug Abuse-funded studies. Rosenbaum earned a B.A. from UC Berkeley in 1970, an M.A. in sociology in 1972 from San Francisco State, and a doctorate in medical sociology from UC San Francisco in 1979. Rosenbaum supports numerous community, human services, and environmental causes.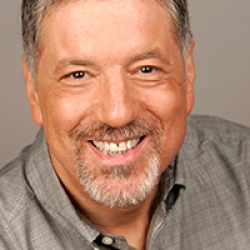 David L. Simon (B.A. 1972 Journalism President, Simon Bros. Media)
David Simon began in the broadcast entertainment industry as a program and production executive at television stations in San Francisco, Detroit, Washington D.C., and Los Angeles, and later culminated in his studio production career as head of Disney International Television Broadcasting and then as president of DreamWorks Television Animation studio. Mr. Simon has worked on productions for the WB, Proteus, the NFL, Turner Broadcasting, 20th Century Television (Fox), Cinar Entertainment, and Sony International Television, among many others. He is the founder and president of Simon Bros. Media, which provides digital content development support and production services, as well as consulting and advisory services for producers and others in the entertainment industry. Mr. Simon has received several awards, including Primetime Emmy Awards and a New York Film Festival Silver Medal. He served as president of the National Association of Television Program Executives as well as on the board of governors of the Television Academy and board of directors of the British Academy of Film & Television Arts, Los Angeles. Mr. Simon serves on the SF State Foundation Board. He lives in Los Angeles with his wife, Linda.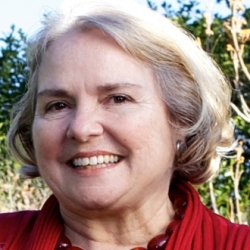 Camilla Smith (Community Leader, Author)
Camilla Smith is the principal of Smith Research Associates. In addition to her service on the SF State Foundation Board, Smith was on the University president's executive committee for the College of Creative Arts capital campaign and served on the previous SF State Foundation board. Smith is a member of the Bay Area Public Affairs Executive Committee for the Church of Jesus Christ of Latter-day Saints. Additionally, Smith serves on several national and community boards, including the National Public Radio Foundation, the Leakey Foundation, San Francisco Performances, San Francisco Conservatory of Music, Music @ Menlo, Friends, and Foundation of the San Francisco Public Library, Library Advisory Board at the University of California at Berkeley and the Council of Friends of the Bancroft Library. Smith edits the newsletter for The Bancroft Library, Bancroftiana. She and her husband, George Smith Jr., have five children and eight grandchildren.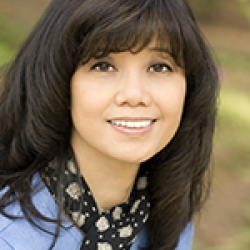 Yim-Yu Wong, Ph.D. (Interim Dean of the College of Business)
Yim-Yu Wong has been with the College of Business since 1995. She was the chair of the Department of International Business at the College of Business from 2000 to 2003 and 2008 to 2016. She is an active member of the SF State University community. She served as a member of the Strategic Plan Coordinating Committee and co-chair of the College of Business Strategic Planning Task Force in 2015. Yim-Yu is positioned to realize the college's vision and implement the strategic plan. As the associate dean, Yim-Yu is responsible for the academic affairs of the college.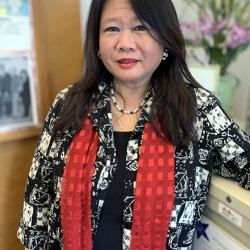 Darlene Yee-Melichar, Ed.D., FAGHE, FGS (Professor and Coordinator of Gerontology, SF State College of Health and Social Sciences)
Dr. Yee-Melichar has worked in three large systems of public higher education: York College (CUNY); University of Texas Medical Branch (UT); and San Francisco State University (CSU). She started at SF State in 1990; she served as a full professor of Health Education and as one of the inaugural Interim Directors of the EdD in Educational Leadership and continues as a full professor and coordinator of Gerontology as well as a faculty leader on both the campus and statewide Academic Senates. She has received many awards for her teaching excellence and service contributions to the campus, community, and profession. She has been honored with the "Distinguished Teaching Award" from the Association for Gerontology in Higher Education and the California Chapter of the American College of Health Care Administrators; the "Distinguished Service Award" from the American Association of Homes and Services for the Aging, Gerontological Society of America and SF State; and selection to several Federal committees. Her research interests in educational leadership, healthy aging, long-term care administration, and minority women's health are reflected in 4 textbooks, 109 journal articles, book chapters, book reviews, technical reports; and numerous professional and scholarly presentations.
Learn more about the BOLD Thinking campaign: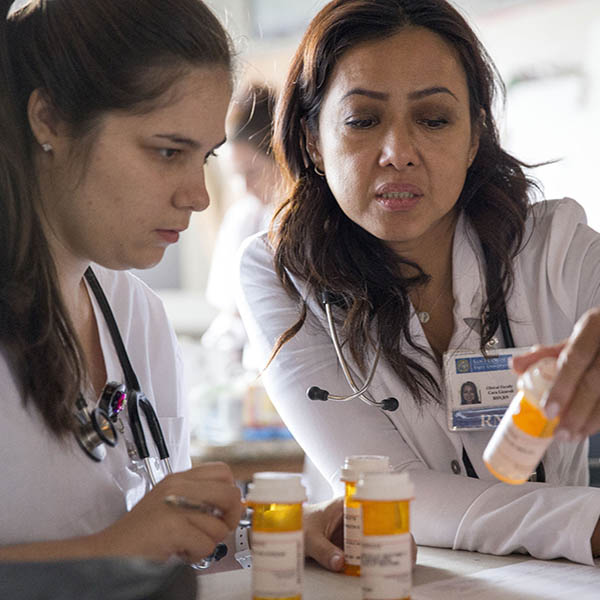 Learn about the focus areas of our campaign to raise $150 million to secure San Francisco State University's place as a world-class university.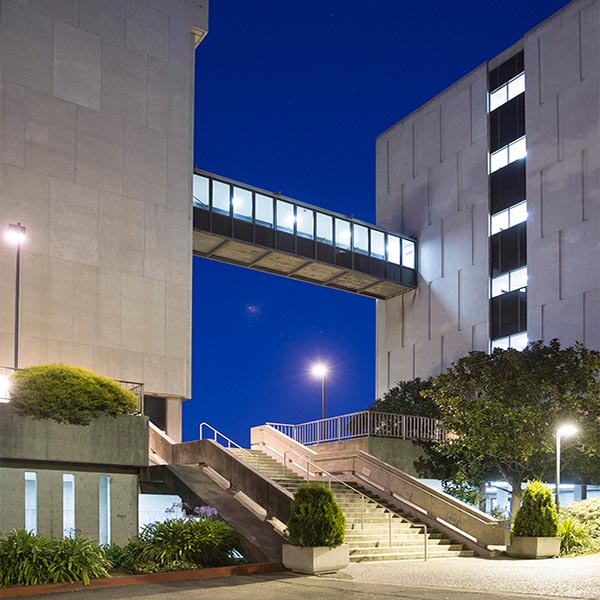 From scholarships to state-of-the-art buildings, our campaign is deeply impacting San Francisco State University.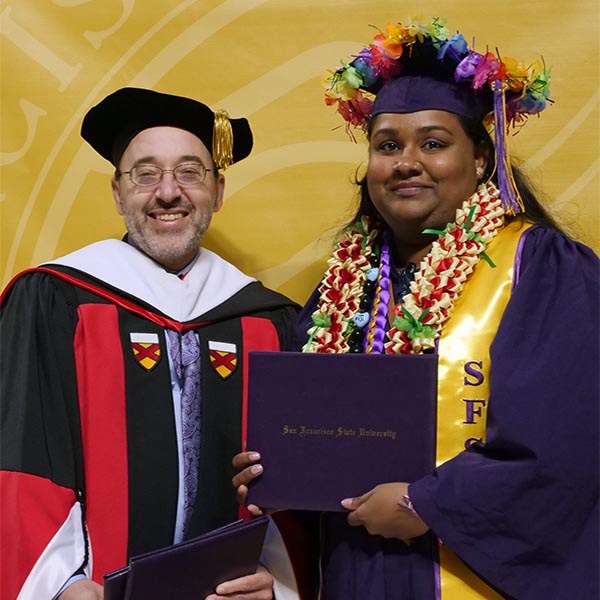 Contributing to San Francisco State University changes lives and enriches the community through supporting SF States' diverse and resourceful graduates.