The Simulation Program is the School of Nursing's primary funding priority. In order to maintain the high quality of our program, funding is needed to hire additional faculty that are leaders in their fields, invest in cutting-edge equipment and technologies, and update our learning labs.
The program includes a Nursing Interventions Classroom and a high-fidelity Experiential Learning Suite comprised of four separate bays for pediatrics, maternity, and surgical and intensive care patients. Students practice with computerized mannequins or "patients" who are responsive to the care provided. They can be assigned names and medical histories and have features such as a pulse, a voice, and even artificial blood. Nursing students also interact with human actors who've been trained to present various ailments and social situations. Two clinical examination rooms are utilized for simulated mental health scenarios.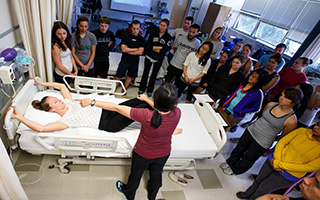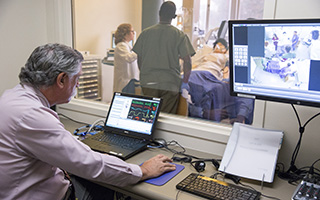 With our current faculty and facility resources, we are only able to offer students about 8 percent of their clinical hours in the lab, although they are allowed to practice up to 25 percent in the labs. Increased funding will allow us to expand this high-value learning experience to meet the needs of our student body. This expansion will only be possible with the help of our generous donors and alumni.
Nursing Simulation Program Impact Stories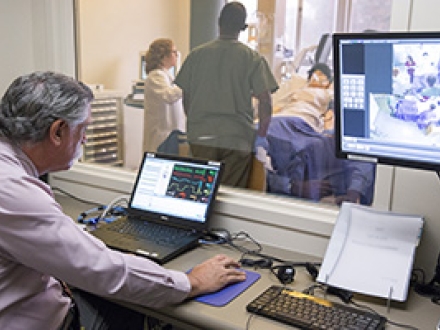 Nursing program mixes medicine, make-believe
When you're a kid, playing sick is something you do to get out of school. But at San Francisco State University, playing sick is something certain people do in school all the time.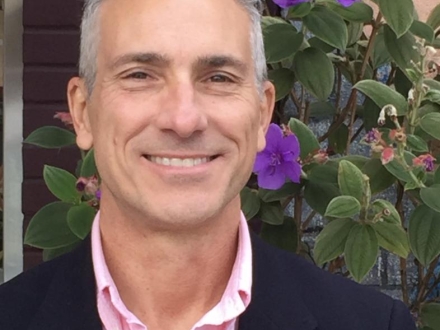 Alumni Spotlight: James Finley, MBA, RN, BSN
James Finley earned his BSN in 1986 and his MBA in 1993 from SF State has a current role as an expert in hospital operations and data. He is also a vice president at Encore Health Resources.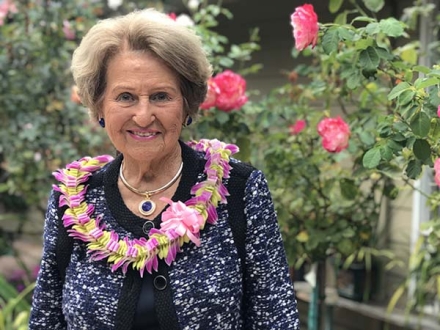 Kennett Foundation Reaches $1M in Scholarships
In the past 13 years, the Kennett Memorial Scholarships have grown exponentially, largely through Mrs. Kennett's efforts to honor her husband and personally recruit funders from the community.
College of Health & Social Sciences Funding Initiatives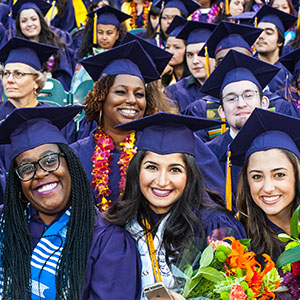 Scholarships provide much-needed support to students to defray the cost of attending the University.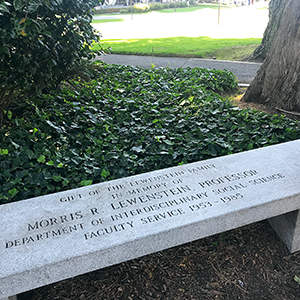 The late Morris R. Lewenstein, an SF State professor and founder of the University's first social science program, was a passionate, lifelong learner.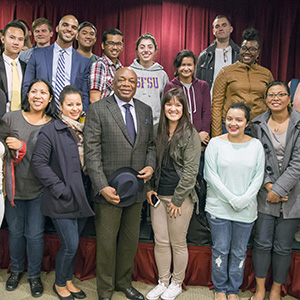 Willie L. Brown, Jr.
Fellowship Program
The Fellowship Program provides SF State students who have faced barriers to pursuing a college education with professional experience in the public sector.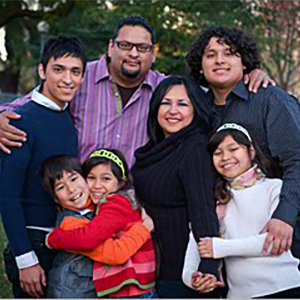 The Family Acceptance Project
The Family Acceptance Project is the world's first research, intervention, education, and policy initiative that helps families learn to support their LGBTQ children.
For more information about the School of Nursing Simulation Program, contact:
Mike Sullivant ( He/Him/His )
College of Health & Social Sciences
(415) 338-2647