Scholarships directly support students, helping them to bridge gaps in financial aid, avoid debt, and complete their education. Scholarships can also enable students to enrich their learning through pursuing opportunities such as professional conferences, research, and internships.

While often working multiple jobs to make ends meet, the diverse students in the College of Science & Engineering engage in pioneering research, training, service, and finding solutions to real-world challenges.  Scholarships can give our students critical time to engage in research or take additional courses, as well as the means to take part in professional experiences which can build the foundation of their future careers. Your support encourages our students to excel in their studies, make the most of their education, and contribute to the growth of their fields.
As a donor, you can choose to contribute to an existing scholarship fund, create a new named endowed scholarship, or form a new named expendable (annual) scholarship.
Named Endowed Scholarship
A donor may establish a named endowed scholarship with a minimum gift of $25,000. The SF State Foundation invests and manages these funds and, based on performance, up to 4% of the endowment's fair market value can become available annually to provide scholarship awards to students (e.g., a gift of $25,000 can provide an annual scholarship of $1,000). The larger the endowment, the greater the annual award available to students.
Donors can either establish an endowment with an outright gift of at least $25,000 or through a pledge payable over a period of up to five years. While making contributions to build the principal of the endowed fund, donors may also provide additional gifts to award scholarships in the period of time that the endowment is maturing. When the principal reaches the desired level of funding ($25,000 minimum), the endowment is considered fully funded and provides awards in perpetuity.
Endowment funds are subject to an annual management fee of 1.25% plus investment management fees that are calculated and assessed on a quarterly basis. These fees cover the costs associated with investing and managing the funds.
Named Expendable (Annual) Scholarship
The minimum amount required to establish a named expendable scholarship is $5,000. Unlike endowed scholarships, expendable scholarships do not exist in perpetuity or accrue interest. Awards can only be made based on the balance available in the fund. 

Scholarship gift agreements between the donor and the University ensure that donations are used specifically for the intended purpose.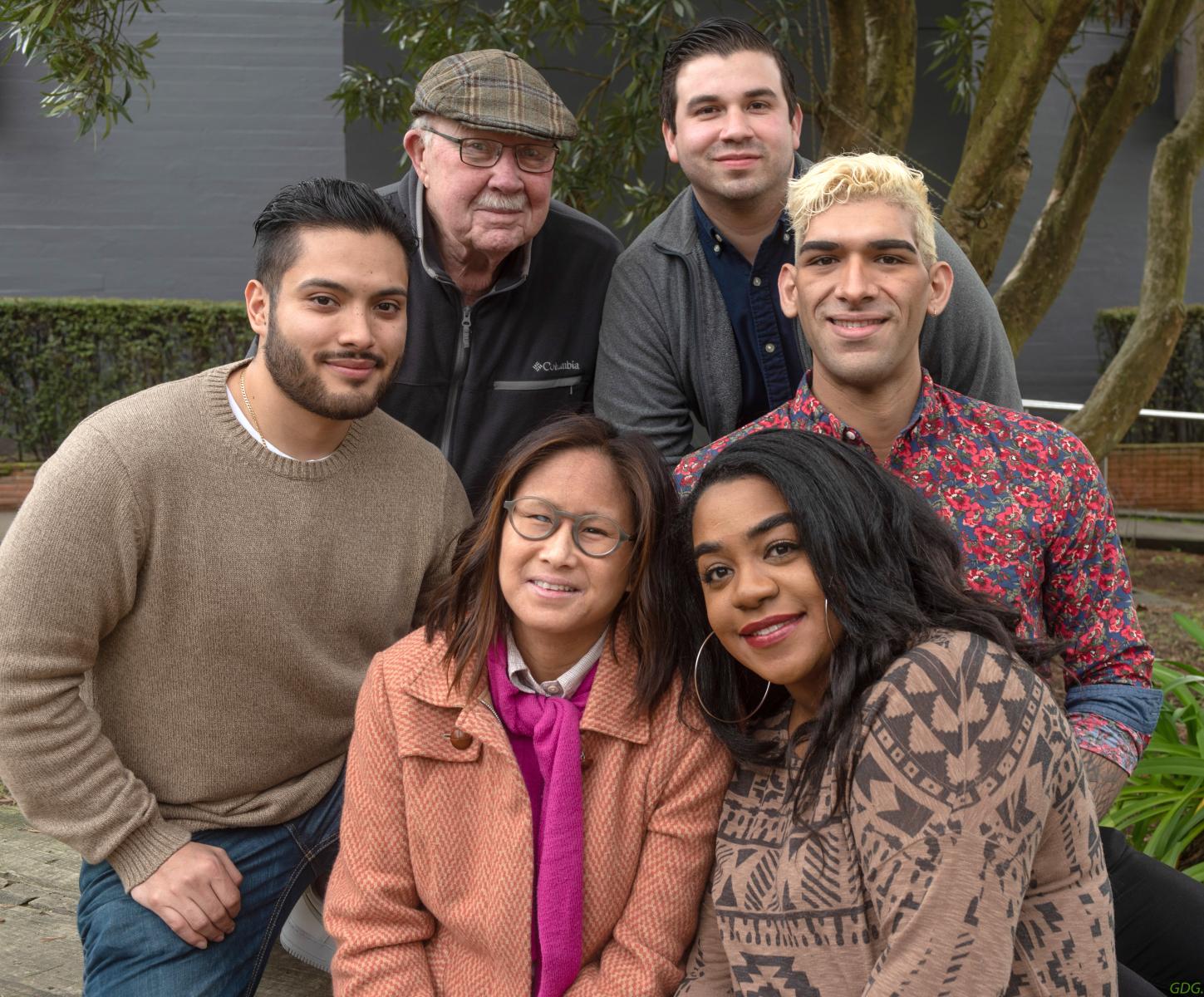 Genentech Foundation Grants $10.5M to CoSE
The Genentech Foundation's recent $10.5 million grant will be distributed over five years and will fund three initiatives managed by the college's Student Enrichment Opportunities Office. Approximately 80% of the grant will go towards the support of students from low-income backgrounds, with awards made annually to more than 100 students.
College of Science and Engineering Student Stories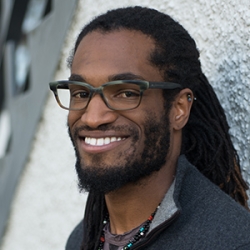 Gerrid Ollison: Scholarship Recipient
"The funding has been a keystone resource that has enabled me to acquire more capital in the form of time, skill, and self-efficacy. I've had time to spend wisely on research, networking, and outreach. From there, I've gained and used my skills as a scientist and a communicator to make more small wins. All of these achievements subconsciously burgeon in me a sense of pride and belonging in this great religion I call science! Thank you for the incredible opportunities; thank you for the ACCESS."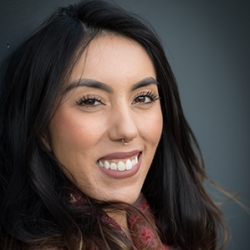 Monet Jimenez: Scholarship Recipient
"As an undergraduate, I had to work several jobs to pay for college, which compromised the amount of time I put into my academics. Though I had previously worked in a laboratory, I strongly believed that it wasn't a place where I could succeed. This scholarship was affirmation and appreciation of my efforts which propelled my confidence to work even harder."
College of Science and Engineering Funding Initiatives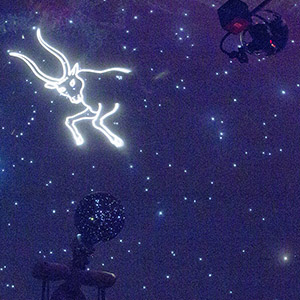 SF State's Planetarium is a key learning resource for the University's campus and community schools.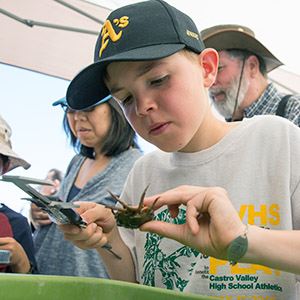 Estuary & Ocean Science Center
The Center supports the study of San Francisco Bay and develops solutions to the environmental problems confronting coastal communities.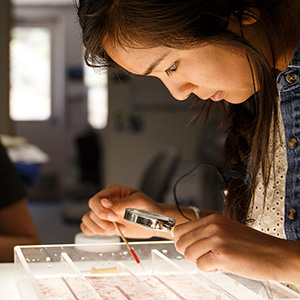 Student Enrichment Opportunities Office
SEO promotes diversity in the field of science and offers paid fellowships to undergraduate and graduate students.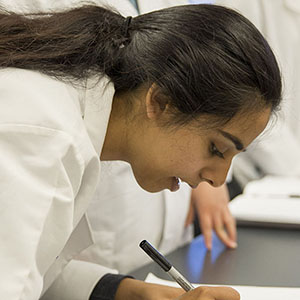 Women in Science and Engineering (WISE)
SF State WISE provides opportunities for women in STEM fields to learn from and support one another through presentations, workshops, and the establishment of mentoring communities.
For more information about donating to the College of Science and Engineering, contact:
Anjali Billa ( She/Her/Hers )
(415) 405-3625