October 2023
By Gail Mallimson
As the return of students brings energy to campus this fall, San Francisco State University welcomes two new deans who bring their own zeal to the University. Grace Yoo, who has been a faculty member in Asian American Studies for more than 27 years, has begun her new role as dean of the College of Ethnic Studies. Ifeoma Kiddoe Nwankwo, former vice president for diversity, equity, and inclusion at Sarah Lawrence College in New York State, has joined San Francisco State as dean of the College of Liberal & Creative Arts. Both Ifeoma and Grace are excited to unite SF State's students, faculty and staff in reimagining and building the futures of their respective colleges.
While the two new deans differ in their experience with SF State, they have both chosen to direct their focus on building connections in their respective colleges, on campus and off. They have also prioritized initiatives aimed at attracting and retaining students to their colleges, through connecting academics with strategies that combine inclusivity, workforce readiness, and excellent academics.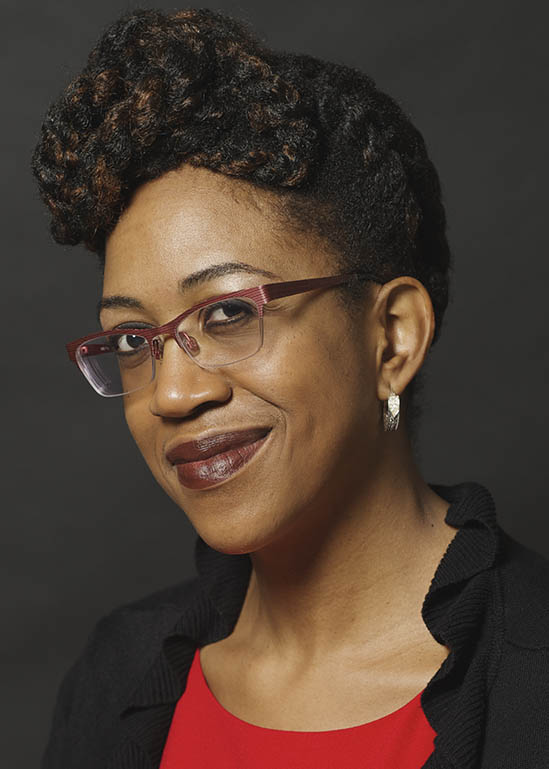 Photo: Lou Outlaw Photography
Dean Ifeoma Kiddoe Nwankwo:
Connection and Inclusivity at the College of Liberal & Creative Arts (LCA)
One of the factors that attracted Ifeoma to the dean's position is the University's high level of student diversity – both in terms of students' lived and economic backgrounds. She believes this richness offers unique teaching opportunities. "I've seen that people from variously marginalized communities have skills that are not always recognized and valued," says Ifeoma. "The higher ed institutions that will survive and thrive in the future will be those that are able to recognize that, and not view education as 'You're coming here as an empty vessel, and we are going to fill your head with the knowledge that we have deemed important.'"
Instead, she envisions an education that marries each student's personal experiences and knowledge with academic learning, creating a collaborative environment that is more of a makerspace than a one-way imparting of information.
Key to creating an innovative learning space is the nurturing of students and faculty at the beginning stages of their careers, something that philanthropic giving plays a vital role in. "For higher education to survive and thrive in the future, we need partners – donors – who are willing to think outside of the box with us," says Ifeoma. Her desire is to have philanthropic partners who will support students and faculty who may not fit into the traditional frameworks of their established disciplines at the early stages of their thinking – the next Alvin Aileys before they become Alvin Ailey.
As an example, she cites the generosity and partnership of SF State alumni and donors George and Judy Marcus, who donated $25 million to LCA in 2018. Much of the Marcuses' funding goes towards student and faculty research and the support of early career faculty. "The impact that their gift has on students and faculty members is immense," says Ifeoma. "It is helping them to say, 'Yes, I have this really innovative idea. I'm going to lean into it, I'm going to do it!'"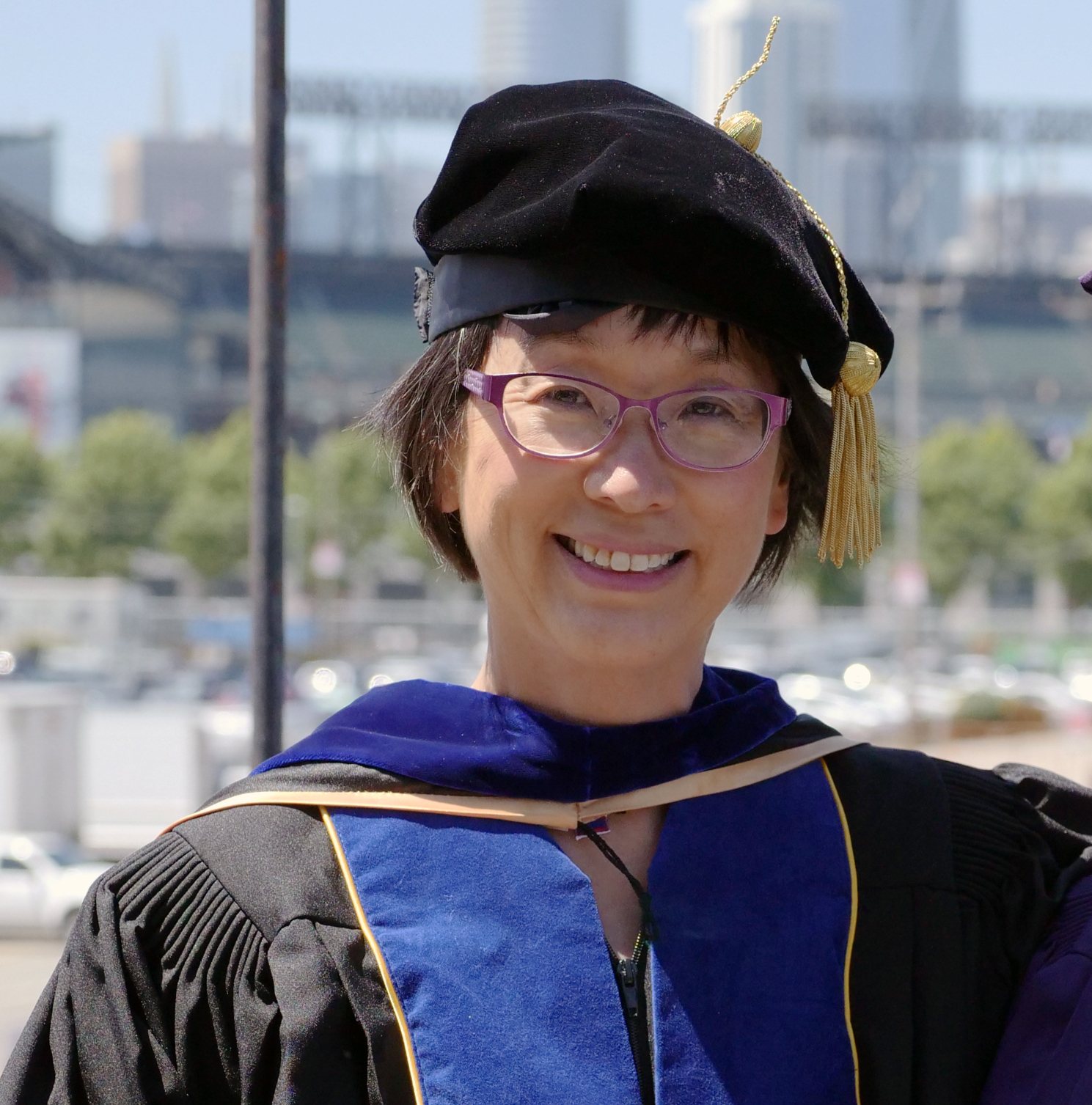 Dean Grace Yoo: A Healthy Vision for the College of Ethnic Studies (CoES)
In her 27+ years at CoES, Grace Yoo has thought long and hard about what she sees as the best path forward for the college. CoES took a big hit during the pandemic when relationships and connections that are the heart of the college became challenged. Other hurdles the college has faced are multiple faculty members leaving the college due to retirements, moves, promotions and passings. Her inspiration for becoming dean was to rebuild connections with the community at large and also internally through creating a new kind of leadership that values collaboration and connection. Like Ifeoma's vision, Grace seeks to partner student, faculty, and staff knowledge bases and backgrounds.
Grace's long-term goal is to expand the college's capacity to build a healthy community of care with increased communication and collaborations that are carried into classrooms, impacting students' enrollment, majors and minors, retention, graduation, post-graduation possibilities and the college community's wellness. Grace states, "Building the college's capacity for care will center students' experiences, and will aid in our continually supporting them, as they are in our classes and are our majors and minors in the college."      
Her five-point strategy is focused on students, staff and faculty feeling seen and listened to through multiple inputs. The college is conducting listening tours with each department and will also be distributing student, alumni, faculty and staff surveys. Grace also believes that the college can be best supported in this mission to serve students through various supports such as new faculty development and peer mentoring.
Private funding is key to this strategy's success and to increasing enrollment and retention. Her goal is to inspire donors to become more involved with research and programmatic support, but a primary focus is on attracting funding that supports students through a scholarship or employment as a student assistant or peer mentor on college-related projects. "Supporting students through a scholarship or having employment as a student assistant can make them feel like they belong at the University," says Grace. "Even a small scholarship can make an education possible for many of our students, and I am grateful to our philanthropic partners who understand that and support them and the University."
For more information about the College of Ethnic Studies or the College of Liberal and Creative Arts, contact:
Alex Sánchez ( He/Him/His )
Executive Director of Development
College of Ethnic Studies
(415) 338-1032
Bonnie Feinberg ( She/Her/Hers )
Senior Director of Development (Liberal Arts)
College of Liberal & Creative Arts
(415) 338-6363