The only academic research facility situated on San Francisco Bay, the Estuary and Ocean Science Center (EOS) on the Romberg Tiburon Campus is one of the world's leading sources of scholarship on marine and estuarine environments and serves as a dynamic teaching facility, an innovative training ground for future scientists and a trusted source of knowledge for public education about San Francisco Bay. The pioneering research the faculty and students at EOS conduct are remarkable considering many of EOS's laboratories are located in repurposed WWII-era buildings on the site since its days as a naval base.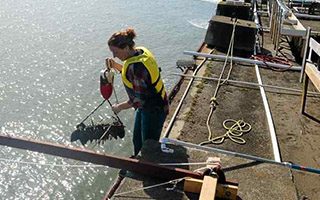 Modernizing the EOS's laboratories and facilities and establishing new scholarships and graduate fellowships will propel research at EOS forward and help SF State compete to recruit and retain the most talented graduate students and faculty.
As Climate Change Looms, EOS Center Monitors Health of Bay
The EOS Center is still the only marine science laboratory dedicated to research and scholarship located on San Francisco Bay, bringing together biologists, chemists, geographers, and oceanographers under the same roof. That interdisciplinary approach is crucial when studying complex coastal and ocean ecosystems.
College of Science and Engineering Funding Initiatives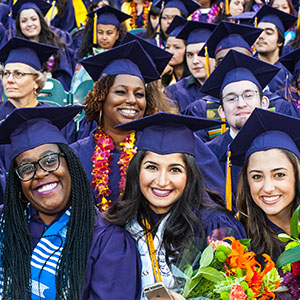 Scholarships provide much-needed support to students to defray the cost of attending University.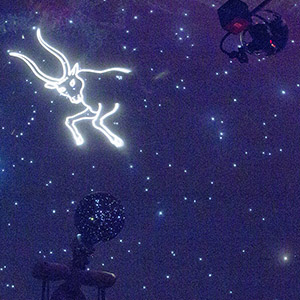 SF State's Planetarium is a key learning resource for the University's campus and community schools.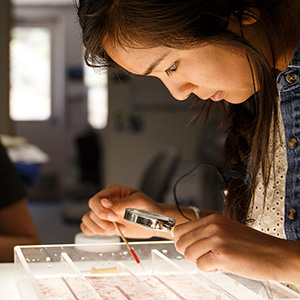 Student Enrichment Opportunities Office
SEO promotes diversity in the field of science and offers paid fellowships to undergraduate and graduate students.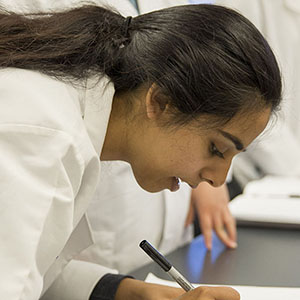 Women in Science and Engineering (WISE)
SF State WISE provides opportunities for women in STEM fields to learn from and support one another through presentations, workshops, and the establishment of mentoring communities.
For more information about donating to the Estuary and Ocean Science Center, contact:
Holly Fincke ( She/Her/Hers )
Senior Director of Development
College of Science and Engineering
(415) 338-7118