The Basic Needs Initiatives at San Francisco State support students by addressing issues around student hunger and housing insecurity. Basic needs are the conditions and resources necessary to survive and thrive. The initiatives, which include the Food+Shelter+Success program, are committed to the development of student-informed, data-driven basic needs programs and resources that promote health equity, student leadership, and a community of care.
The Basic Needs Initiatives continue to operate during the COVID-19 crisis, supporting students who are residing on campus and in the surrounding area, and providing resources to students who are distance learning. 
Food Security:
CalFresh - students are helped to apply for and receive assistance from CalFresh, California's public food assistance program. The Basic Needs Initiative team markets this program as well, resulting in hundreds of requests from in-need students.
Gator Groceries - provides students with free and nutritious food weekly. Run in conjunction with the Associated Students organization, this program offers a food pantry for groceries and a food cupboard for easily prepared foods.
Emergency Meal Cards - Be a Good Neighbor, Feed a Gator is a community meal-sharing program that provides students experiencing a food security crisis with free meals on campus at City Eats Dining Hall. Meals are donated by students, faculty, staff, and community members.
Gator Grub Alert - Gator Grub Alert is an app function that lets students know when there is free food on campus (for instance, leftovers from events and meetings) by sending them a push notification on their cell phone.
Cooking Classes - free, hands-on cooking classes teach basic cooking skills using budget-friendly ingredients to prep a quick and healthy meal.
Student Health Services Nutrition Clinic - free and private appointments for students to meet with a registered dietitian in Student Health Services to discuss their unique needs and lifestyle in support of their developing realistic nutrition goals. 
Associated Students Farmer's Market - a weekly farmer's market on campus to empower students with the option to make healthy food choices with fresh and organic (when possible) produce and natural food items while they support local farmers and businesses. CalFresh EBT is accepted.
Housing:
Basic Needs Locker Reservations - 21-day locker reservations for students experiencing housing instability.
Basic Needs Care Kits - Free hygiene and laundry kits, snacks, and more.
Zen Den - a safe sleep program that offers students a space to rest on campus and access to showers. Early morning Zen Dens cater especially to students who are sleeping in vehicles or are experiencing other housing insecurity situations. The Zen Den is a partnership between Health Promotion and Wellness, the Mashouf Wellness Center, and Student Health Services. 
Crisis Housing Program - provides students who are experiencing an unexpected housing crisis and who have a plan to obtain new housing with a short-term stay on campus. 
Basic Needs Lounges Project - these lounges repurpose existing spaces on campus for students who are extreme commuters, sleeping in their cars, or facing other forms of housing instability. The program is supportive of students' basic needs by offering resources including spaces to store and heat food, charge devices, rest, connect with basic needs programs, and more.
On and Off-Campus Resource Referrals and Emergency Shelter Lists are available on an as-needed basis.
Student Affairs & Enrollment Management Funding Initiatives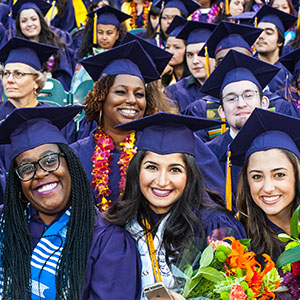 Career Services & Leadership Development
Through integrated learning opportunities, the Center promotes career exploration and leadership development.
Guardian Scholars serves former and current foster care youth in pursuing their undergraduate degrees.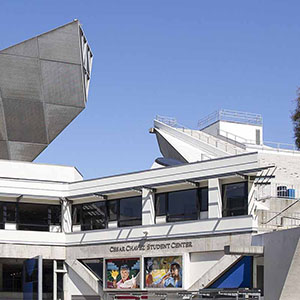 Project Rebound assists formerly incarcerated individuals in admissions and academic success at the University.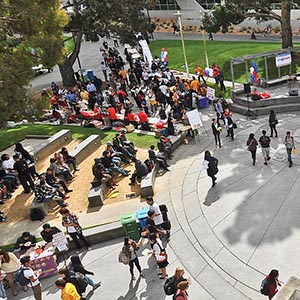 The HOPE Crisis Fund provides students with essential emergency financial support to support their path to graduation.
For more information about donating to the Basic Needs Initiatives, contact:
Anjali Billa ( She/Her/Hers )
(415) 405-3625