The Business Enterprise and Engagement Center will provide business students with career development resources, internship opportunities, faculty-led consulting engagements, and student conferences to better prepare them for entry into the professional marketplace.
The majority of SF State students are first-generation. The Center will bridge networking connections and access to industry leaders that can facilitate a strong and seamless transition to the workforce after graduation.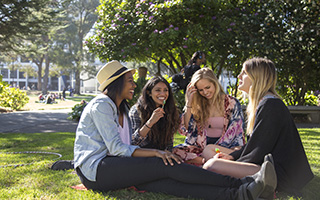 Business students enjoy the sun outside of the Business Building at SF State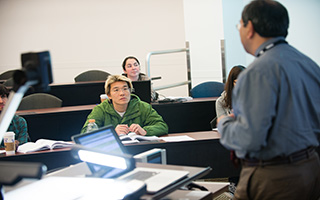 A business professor lectures undergraduate students
College of Business Funding Initiatives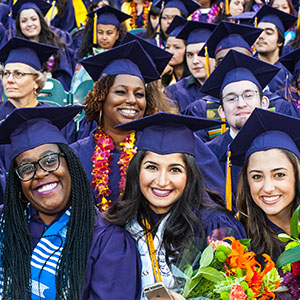 Scholarships can make the difference in students being able to buy textbooks, pay for tuition, or even stay in college.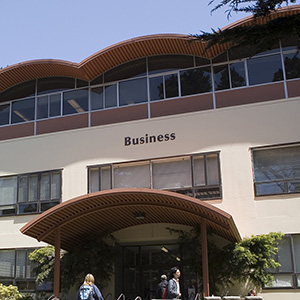 Lam-Larsen Initiatives & Centers
An innovative set of programs, research projects, workshops, speaker events, and other activities designed to have a transformational impact on the students, faculty and staff at the college and University.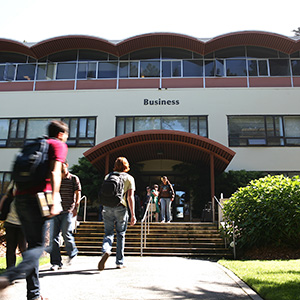 Center for the "Language of Business"
The Center will become a central hub for accounting students, faculty, alumni, and industry professionals to collaborate together.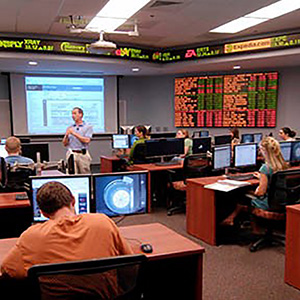 Trading Room & Student Investment Fund
The stock trading room provides students with an opportunity to gain valuable real-world hands-on experience.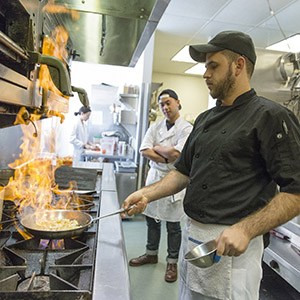 Institute for Wine, Food & Restaurant Management
The Institute will coordinate education, research, and applied learning across the fine food, restaurant, and wine industries.
For more information about the Business Enterprise and Engagement Center, contact:
Anjali Billa ( She/Her/Hers )
Associate Vice President of University Development
Lam Family College of Business
(415) 405-3625