Scholarships directly support students, helping them to bridge gaps in financial aid, avoid debt, and complete their education. Scholarships can also enable students to enrich their learning through pursuing opportunities such as professional conferences, research, and internships.

52% of SF State graduates are the first in their family to earn a bachelor's degree
65% of SF State students receive financial aid
As a donor, you can choose to contribute to an existing scholarship fund, create a new named endowed scholarship, or form a new named expendable (annual) scholarship.
Named Endowed Scholarship
A donor may establish a named endowed scholarship with a minimum gift of $25,000. The SF State Foundation invests and manages these funds and, based on performance, up to 4% of the endowment's fair market value can become available annually to provide scholarship awards to students (e.g., a gift of $25,000 can provide an annual scholarship of $1,000). The larger the endowment, the greater the annual award available to students.
Donors can either establish an endowment with an outright gift of at least $25,000 or through a pledge payable over a period of up to five years. While making contributions to build the principal of the endowed fund, donors may also provide additional gifts to award scholarships in the period of time that the endowment is maturing. When the principal reaches the desired level of funding ($25,000 minimum), the endowment is considered fully funded and provides awards in perpetuity.
Endowment funds are subject to an annual management fee of 1.25% plus investment management fees that are calculated and assessed on a quarterly basis. These fees cover the costs associated with investing and managing the funds.
Named Expendable (Annual) Scholarship
The minimum amount required to establish a named expendable scholarship is $5,000. Unlike endowed scholarships, expendable scholarships do not exist in perpetuity or accrue interest. Awards can only be made based on the balance available in the fund. 

Scholarship gift agreements between the donor and the University ensure that donations are used specifically for the intended purpose.
Our Student Stories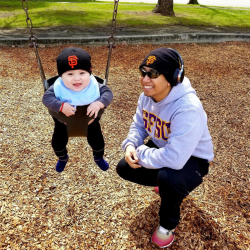 Randy Casans: Nikon Precision and Wallace Fund for Diversity Scholarship Recipient
Randy is a new father and an ex-Marine. Winning a scholarship will help him to stay in school and support his family while he pursues a Bachelor's Degree in Business with a concentration in Information Systems. "Despite the struggles, most students my age endure in their academic endeavors, [this scholarship] gives me the peace of mind knowing there is not only government-assisted financial aid but large businesses out there such as Nikon to ensure there should be no excuse a student should not pursue the educational goals."
College of Business Funding Initiatives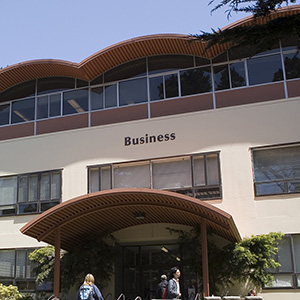 Lam-Larsen Initiatives & Centers
An innovative set of programs, research projects, workshops, speaker events, and other activities designed to have a transformational impact on the students, faculty and staff at the college and University.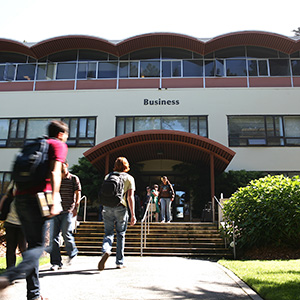 Center for the "Language of Business"
The Center will become a central hub for accounting students, faculty, alumni, and industry professionals to collaborate together.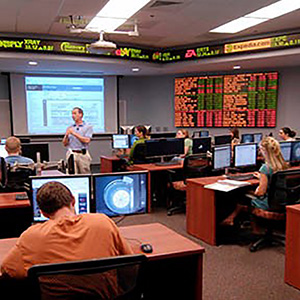 Trading Room & Student Investment Fund
The stock trading room provides students with an opportunity to gain valuable real-world hands-on experience.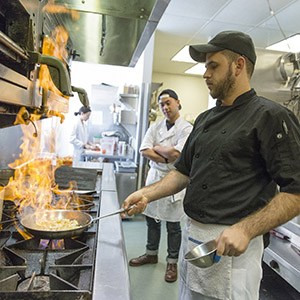 Institute for Wine, Food & Restaurant Management
The Institute will coordinate education, research, and applied learning across the fine food, restaurant, and wine industries.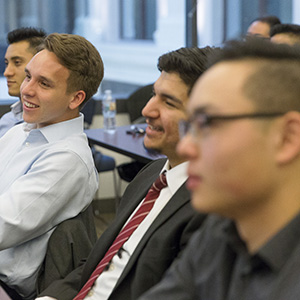 Business Enterprise &
Engagement Center
The Center will provide career development resources, internship opportunities, faculty-led consulting engagements, and student conferences.
For more information about donating to the Lam Family College of Business, contact:
Marcelyn B. Potter, CFRE ( She/Her/Hers )
Senior Director of Development
Lam Family College of Business
(415) 338-6185