Project Rebound assists formerly incarcerated individuals in the process of enrolling in and attending San Francisco State University. The program's goal is to reduce recidivism rates by supporting students throughout their education journey. By delivering extensive services that encompass education, graduation, and career-building, Project Rebound provides a transformative experience for those who wish to reinvent themselves and supports formerly incarcerated students in attaining University degrees.
Founded in 1967 by John Irwin, an SF State sociology professor who was himself formerly incarcerated, Project Rebound was one of the first restorative justice programs in the country and remains the only organization of its kind. Many of the staff at the SF State Project Rebound program were once incarcerated themselves, and the program has served more than a thousand students. There are presently 78 students enrolled in the program.
Project Rebound is an alternative to the revolving-door policy of the criminal justice system and is supported by private donors, the Associated Students government, and other departments at SF State. Private funding allows the program to provide sustainable services and support more formerly incarcerated students.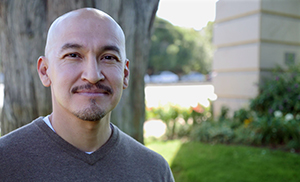 Baldemar Arroyo spent 21 years incarcerated, but his connection to the outside world stayed strong. "I knew eventually I would be released and I didn't want to be the same person, I wanted opportunities." Baldemar is now completing his bachelor's degree in geography at SF State. 
"Project Rebound makes the transition from incarceration to education a lot easier and less intimidating. I wasn't sure I had the time or luxury of coming out to SF State and going to a 4-year university and completing a bachelor's degree. So, every little bit more information that I got from them, just kind of solidified that choice for me."

Impact
In partnership with interns from SF State's Criminal Justice program, Project Rebound provides outreach to people in prison wishing to attain a degree

Students are welcomed into a supportive on-campus community of compassionate and knowledgeable co-students and professionals

Project Rebound covers travel expenses for students who must travel from far away to study at SF State

Many Project Rebound students are ineligible for financial aid and face financial hardship. The program provides financial aid & scholarships to help students succeed in their academic work.

Project Rebound offers information about and connections to internships and jobs. Internships can be vital to formerly incarcerated individuals who lack job experience and have gaps in their resumes.

Due to parole restrictions, some Project Rebound students are ineligible to live in on-campus dorms. The program helps students obtain housing.
Project Rebound Now Throughout California
In 2016 California State University's Chancellor Timothy White lead the expansion of Project Rebound to nine new campuses within the CSU System. Initially, the expansion project was supported by thirteen foundations convened by the Opportunity Institute with San Francisco State as the lead agency. With the success of this program, Governor and the California State Legislature budgeted $3.3 million in the 2019 budget for the expansion to serve two new campuses.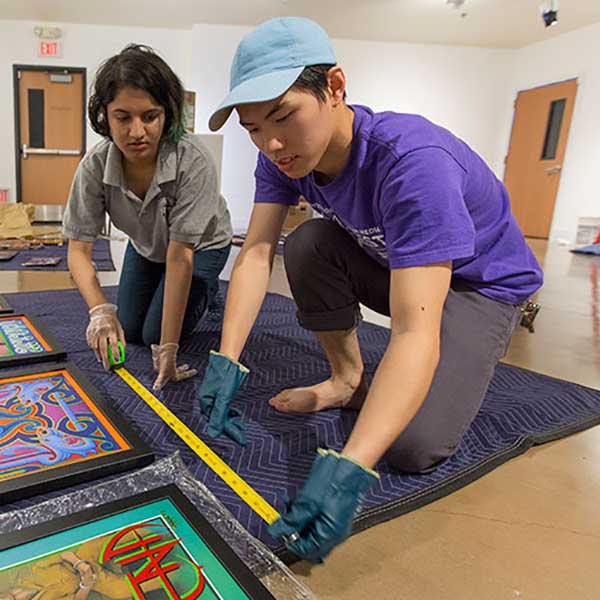 Project Rebound Marks 50 Years of Educating Former Prisoners
Tiffany Rabb spent close to a decade behind bars after a series of robberies. Years before her release, she figured out what she would do to turn her life around.
Student Affairs & Enrollment Management Funding Initiatives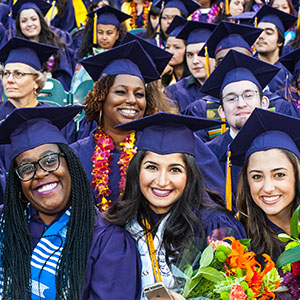 Career Services & Leadership Development
Through integrated learning opportunities, the Center promotes career exploration and leadership development.
Guardian Scholars serves former and current foster care youth in pursuing their undergraduate degrees.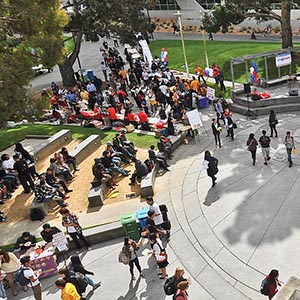 The HOPE Crisis Fund provides students with essential emergency financial support to support their path to graduation.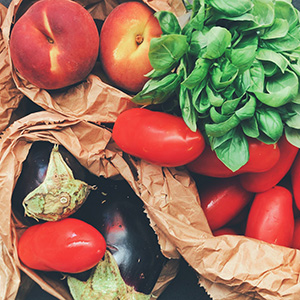 The Basic Needs Initiatives support students in reaching their full potential by responding to student hunger and housing insecurity.
For more information about donating to Project Rebound, contact:
Anjali Billa ( She/Her/Hers )
(415) 405-3625