The Lam-Larsen Initiatives are an innovative set of programs, research projects, workshops, speaker events, and other activities designed to have a transformational impact, today and tomorrow, on the thousands of students, faculty and staff at the Lam Family College of Business and across San Francisco State University. Many of these activities are interdisciplinary and are developed in partnership with businesses, industry/professional associations, nonprofits, and local, state or federal government organizations. 
The Lam-Larsen Initiatives strengthen the ability of the Lam Family College of Business to respond to shifts within the business sector and to prepare our students to effectively address the demands and challenges resulting from those shifts once they enter the workforce. These initiatives enable SF State students, faculty, alumni and other experts to come together across disciplines to share ideas and think creatively to solve problems, innovate and collaborate on a wide range of projects, domestically and globally. 
The Lam-Larsen Initiatives are made possible through a generous gift from alumnus Chris Larsen (B.S., '84), his wife Lyna Lam and the Rippleworks Foundation. As a result of this gift, the Lam-Larsen Fund for Global Innovation was established. Several other esteemed donors provide support for specific programs and activities.
Learn more about the Lam-Larsen Initiatives:
College of Business Funding Initiatives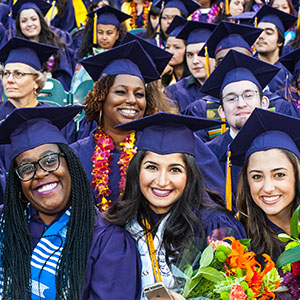 Scholarships can make the difference in students being able to buy textbooks, pay for tuition, or even stay in college.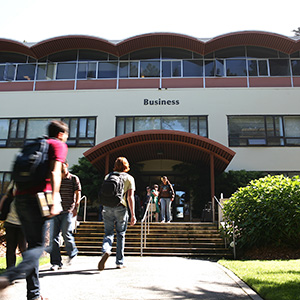 Center for the "Language of Business"
The Center will become a central hub for accounting students, faculty, alumni, and industry professionals to collaborate together.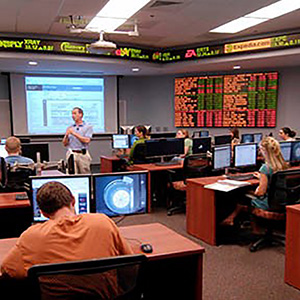 Trading Room & Student Investment Fund
The stock trading room provides students with an opportunity to gain valuable real-world hands-on experience.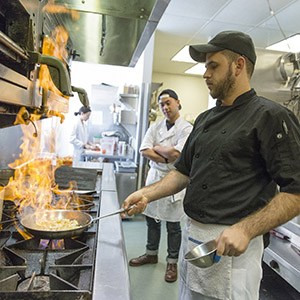 Institute for Wine, Food & Restaurant Management
The Institute will coordinate education, research, and applied learning across the fine food, restaurant, and wine industries.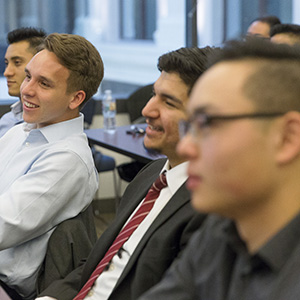 Business Enterprise & Engagement Center
The Center will provide career development resources, internship opportunities, faculty-led consulting engagements, and student conferences.
For more information about the Institute for Innovation, contact:
Marcelyn B. Potter, CFRE ( She/Her/Hers )
Senior Director of Development
Lam Family College of Business
(415) 338-6185